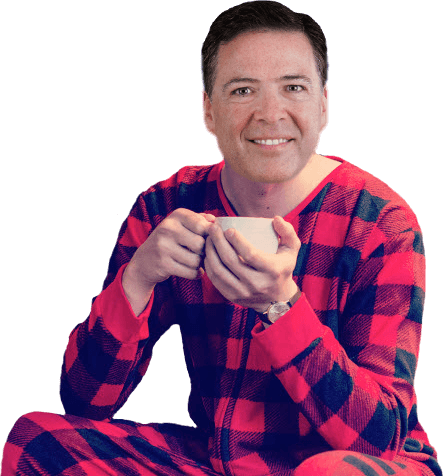 Let's sit down, have some hot chocolate … and talk about me!
So … the first excerpts of the book are out! Oh my! Let's dig into this … with the same "Fire and Fury" that we gave to Michael Wolff's "explosive" (snicker) book that will expose and finally finish once and for all this corrupt Administration of this horrible man who somehow a bunch of ignorant hillbillies, racists, and homophobic bigots elected as our President. Off with his head!
Oh … wait …..
Jim Geraghty, no fan of the President by any means, writes a very compelling article at National Review today about the upcoming … James Comey Book Tour! The initial excerpt has plenty to wet your whistle to read further:
The good folks at the Republican National Committee awaken and realize that perhaps former FBI agents make more compelling critics of James Comey than, say, Maxine Waters.

Yesterday afternoon brought the first excerpts of James Comey's new book, A Higher Loyalty, and we were expected to run around in panicked excitement at the revelation that Comey thought President Trump's hands were "smaller than mine, but not unusually so."

It's fascinating how little the public discussion about Comey touches on the job he did at the FBI beyond the investigations of the two presidential candidates. Generally, Comey's record at the bureau is praised, but it had its problems. He gave inaccurate testimony before Congress. We all witnessed the number of times the FBI had a terror suspect on a "watch list" but didn't do anything until it was too late. The FBI employed a translator who went on to marry an ISIS terrorist. Any Comey critic could have objected to sending $1.3 million to an unspecified third party in exchange for software to hack into the phone of the San Bernardino terrorist.