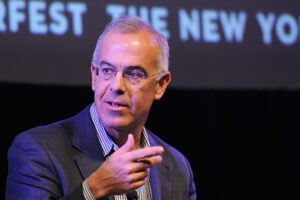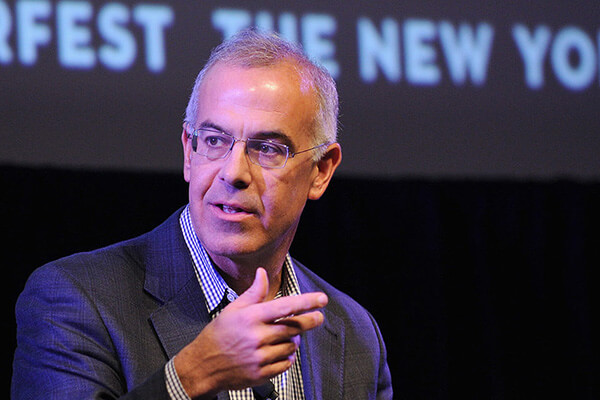 From the moment Donald Trump descended the golden escalator, David Brooks opposed him. The New York Times columnist condemned him in the primaries, then in the general, in the transition and the presidency, with the harshness only growing over time. But in a fascinating column today, Brooks admits defeat.
Titled "The Failures of Anti-Trumpism," Brooks confesses that the past two years of "Never Trump" derision has only made The Donald stronger. His approval rating hasn't budged, his policies haven't changed, and Republicans — pundits, party leadership, and base alike — support him more firmly than ever.
And the promised Mueller-fueled impeachment? It's abandoned collusion with Vladimir Putin for collusion with Stormy Daniels.
Where did all the Trump mockery go wrong? Brooks finds the central issue:
A lot of us never-Trumpers assumed momentum would be on our side as his scandals and incompetences mounted. It hasn't turned out that way. I almost never meet a Trump supporter who has become disillusioned. I often meet Republicans who were once ambivalent but who have now joined the Trump train….

Meanwhile, if Republican never-Trumpers were an army, they'd be freezing their buns off in Valley Forge tweeting over and over again that these are the times that try men's souls….

Part of the problem is that anti-Trumpism has a tendency to be insufferably condescending. For example, my colleague Thomas B. Edsall beautifully summarized the recent academic analyses of what personality traits supposedly determine Trump support.

Trump opponents, the academics say, are open-minded and value independence and novelty. Trump supporters, they continue, are closed-minded, change-averse and desperate for security.

This analysis strikes me as psychologically wrong (every human being requires both a secure base and an open field — we can't be divided into opposing camps), journalistically wrong (Trump supporters voted for the man precisely because they wanted transformational change) and an epic attempt to offend 40 percent of our fellow citizens by reducing them to psychological inferiors.
As any longtime reader knows, I was a Never Trumper throughout the election. But when the nation selected him, I laid down that label and accepted reality. Trump was my president for the next four to eight years, I earnestly hoped for his and my country's success, and I would praise or criticize him based on his actions.
But if I were one of those dead-enders who kept fighting reality, the last thing I'd do is rehash the same failed strategy that didn't stop him in 2016. What is obvious to any Army captain or novice entrepreneur was utterly lost on several of our most celebrated pundits and political strategists.
With Trump's election, the political landscape changed, just as it did when Obama was elected. Declaring either presidency invalid — due to a Russian conspiracy or a forged birth certificate — was doomed to failure since the voters chose both of them. And mocking a president is easily blurred with mocking the millions who selected him.
There's an old maxim in marketing: people don't care how much you know until they know how much you care. Likewise, no reader will take advice from a pundit who despises them.