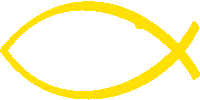 I love to eat fish. I freely admit I'm a bit of a fish snob, in the sense that I'm fussy about fresh fish, and if I can't have it fresh, I'd just as soon have the stuff that's flash-frozen on the fishing boats, or I'd rather not have it at all. I'm deeply suspicious of most "fresh" fish in the grocery store and I just won't buy fish I don't like the look or smell of (this is most of it). I prefer wild to farm-raised, and if it's been out of the sea for more than about ten minutes, I'm not sure it's fit to eat.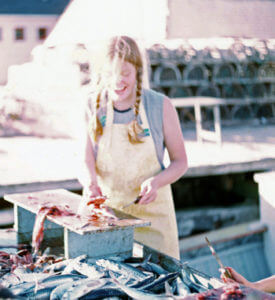 It's easy for me to trace the origin of this prejudice: In my high-school and college years, I spent most summers on Prince Edward Island, stuffed into a 19-foot trailer with the rest of my large and argumentative family and at least one dog, and we caught and ate fresh fish every day. Mackerel, cod, hake, halibut, and the occasional salmon which Lorne Vessey, the one-armed fish peddler would leave for us in a plastic bag with some ice, tied round the doorknob of the trailer for us to find when we returned home at the end of the day. Clams (if I had a nickel for every pound of both steamer and quahog clams I've dug in my life, I'd be a millionaire). Lobsters (straight out of the ocean, boiled in seawater, and served hot). Smoked fish. Salt fish (if I had a nickel for every lobster trap I've pulled at 4 AM or every pound of fish I've salted or smoked … ditto).
Just hand me a narrow-blade carbon-steel knife, a whetstone, and a bucket of fresh fish, and stand back! I have this covered.
So, at this time of the Christian calendar year, I like to think about fish recipes.
One of my favorites is this one: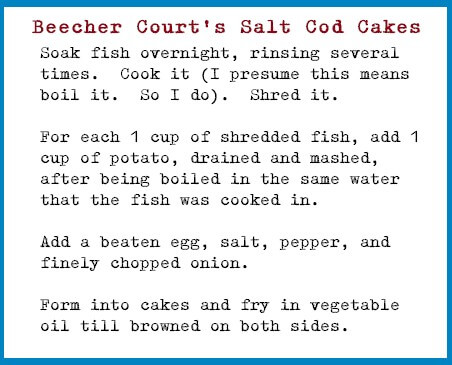 Almost 40 years after his death, Beecher Court remains a PEI legend. The patriarch of the North Rustico "Court Brothers Deep Sea Fishing" family, the gentleman died in 1980 at the age of 90. He and his wife, Ella had seven children, five boys who followed their father into the fishing business, and two daughters who had the sense to get married and pursue other interests.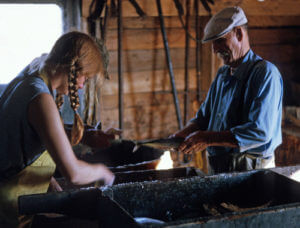 The Courts adopted us when they discovered our yen to go a bit native, and I have them to thank for my unrivaled prowess with a filleting knife, my ability to accurately judge the weight of just about any piece of fish or shellfish that ever came out of the sea, and my encyclopedic knowledge of the manifest virtues, and many uses, of Irish Moss. And probably a few other things, too.
Including the King James Bible which Beecher gave our family, loudly proclaiming that it was the only one worth bothering with because it contained "the actual words Christ spoke." I've never looked at any other version since.
But, I digress.
What I'd really like to happen here is that we should exchange fish recipes. Of any sort. Fresh, frozen, canned, bagged. Hot or cold. Freshwater or saltwater.
Please give up your favorites.