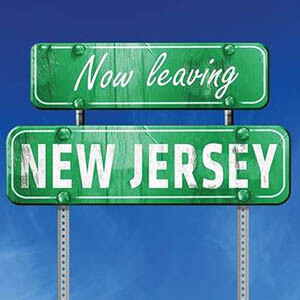 It looks like us "halfback" states might be seeing immigrants from New Jersey soon. If you folks from New Jersey come to South Carolina, we kindly ask you to observe some rules of civilized behavior:
Don't bring your New Jersey politics with you. Many of you flee the places where your policies are enacted, yet you try to reinstate those policies here. Just say no.
Respect Southern heritage. In spite of all the statue removals and battle flag removals you read about, Southern pride still reigns supreme down heyah. Don't bad-mouth the South, and learn to love pulled pork and fried chicken. While you're at it, buy a pickup truck. They're pretty handy for hauling stuff.
Don't complain about the heat and humidity, and we won't complain about what little snow and ice we get.
Although there are many colleges here, everyone has to choose between Clemson or South Carolina. Pick one, and at least pretend to be a fan.
Don't panic if you see someone with a gun. Most folks down here have one or more, even liberals.
And finally, don't tell us how much you liked your old state. If you miss it so much, move back!
Observe these things, and we'll get along just fine. There are many other rules, but they will be in the Welcome to South Carolina packet issued to you after you arrive. If the @bethanymandel family moves here, my wife and I will provide personalized instruction (including Southern voice lessons) to ease the transition…