Young, adventurous and a self-admitted disaster in the kitchen, Julia Child had big plans. Her love of life and breaking boundaries led her into the world of intelligence. Taking up the mantle of spy, she ventured to exotic locations like Sri Lanka and China. While working as a research assistant for "the" William Donovan, her "first recipe" was a shark repellent she developed for the OSS, an agency later renamed the CIA.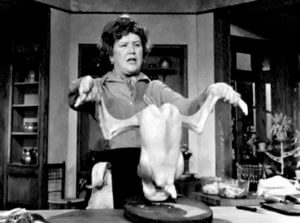 She met her husband, also an OSS agent, and moved to France, while falling in love with the cuisine. Julia attended the Cordon Bleu cooking school for six months and studied privately with master chef Max Bugnard. Julia became convinced that French cooking could be simplified for the masses and The Art of French Cooking was born. Julia Child, an American woman who broke the boundaries of the enemy, as well as complicated French cooking through strength of spirit, patriotism and passion for life. Bon Appetit! 
---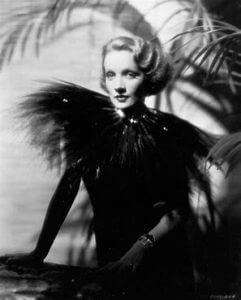 German-born Marlene Dietrich was a sultry, sexy screen siren, rising in Hollywood as a fiery force to be reckoned with. As a successful woman in a male-dominated industry, dodging casting couch cads and red-carpet glitz, Marlene had a larger purpose. Hitler's ugly war machine was tearing apart her beloved homeland. She refused lucrative contracts offered in Germany and used her contacts, growing wealth and property to help Jews escape Europe to America.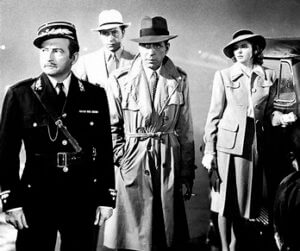 She performed for the troops, sold war bonds, and worked with Director Billy Wilder. Together they funded the escapes of many talented European Jews, actors, writers, musicians, even housing them and finding them work. While trying to break into the Hollywood scene, the Jewish refugees worked as cooks, dishwashers, maids, any means to root themselves in freedom and begin again. Many of the actors in the movie Casablanca, both behind and in front of the camera, were refugees from the Nazi nightmare, and thanks to Marlene Dietrich. Through strength of character and purpose, she pushed back against evil.
---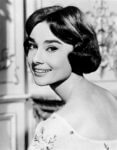 Dutch-born Audrey Hepburn loved to dance, and studied ballet and acting, but also bore the heartbreak of WWII. Her uncle was executed and a brother was hauled off to a labor camp. Yet a steely inner strength emerged and pushed her to join the war effort against the Nazis. She worked with the Resistance, smuggling messages and money inside her ballet shoes. She went on to become a beloved icon of American films.
---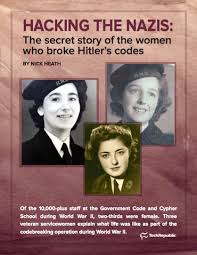 What do you do as a young woman with a fresh degree from Wellesley, Smith, Bryn Mawr, Mount Holyoke, Bernard, Radcliffe and suddenly, within days of each other, the United States declares war on both Germany and Japan? A tranquil future is turned upside down as you watch your brothers, friends, neighbors, and fiancés being called away to war.
Suddenly, thousands of letters from the US Armed Forces showed up in mailboxes all across women's colleges offering "job interviews." They were directed mainly at math, science, and language majors — women with skills for detail. Thus began the recruitment of thousands of women called Code Girls, who relocated to Washington DC for, unbeknownst to them until they arrived, jobs in cryptology. They could tell no one of their mission: to break the codes of Germany and Japan.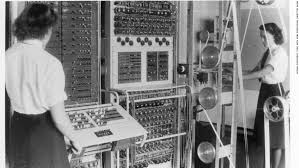 Grueling, monotonous long days in cramped, hot quarters were spent staring at numbers, graphs, looking for patterns, and deciphering the enemy's next move. The codes were extremely complicated and changed daily, sometimes several times a day. Yet through sheer strength of will and grit, they persevered. Every minute counted — failure could mean a sunk ship filled with soldiers and possibly loved ones.
The Code Girls by Liza Mundy tells the tale of these heroic women who helped break Germany's Enigma, the Rubik's Cube of the Japanese message system, and saved thousands of lives while shortening the war, but never spoke of their achievements.
---
Sheer strength of will, patriotism, selflessness and wanting to serve their country in need, these trailblazing women worked tirelessly to help save freedom and democracy for all.