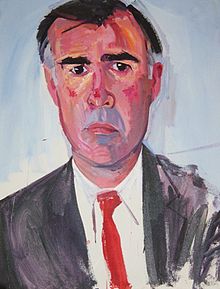 Like most of you, I've been appalled at the state of California's not only flouting, but condemning federal immigration law. I'm happy to say that Jeff Sessions is loaded for bear, and he is suing that state for their outrageous behavior and rejection of the rule of law. When I researched the topic to get up to date, the actions of the state of California were even more egregious than I had imagined.
California, along with other states, believes that protecting its illegal immigrants is more important than protecting its legitimate citizens:
There are about 300 state and local governments with laws, rules or policies that impede federal efforts to enforce immigration laws. But what exactly does that mean to the average American citizen? Since 2014, about 10,000 criminal aliens who were released because of sanctuary policies were arrested – again – for new crimes. That's 10,000 preventable crimes. Sanctuary policies make us all less safe.
California has been especially aggressive about blocking federal efforts with three laws: the state prohibits private employers from aiding federal immigration officials by threatening fines; it prevents local agencies from informing federal authorities of release dates of illegal aliens; and it establishes a state-run inspection process of illegal aliens in federal detention facilities.
Most recently, AG Sessions called out Libby Schaff, the mayor of Oakland: "So here's my message to Mayor Schaff. How dare you, how dare you needlessly endanger the lives of our law enforcement officers to promote a radical open borders agenda?" Tom Homan, acting director of ICE, has said that ICE failed to make 800 arrests that they might have executed if Mayor Schaff had not spoken out.
ICE will increase its presence in the state, and AG Sessions still hopes to cut funding to sanctuary cities that defy federal law enforcement.
In his speech to the California Peace Officers Association in San Francisco yesterday, AG Sessions reminded his audience of the three executive orders that were sent to him by the President: to back law enforcement; to reduce crime in America; and to dismantle transnational criminal gangs. AG Sessions concluded his remarks with the following:
California is using every power it has — and some it doesn't — to frustrate federal law enforcement. So you can be sure I'm going to use every power I have to stop them.

We are going to fight these irrational, unfair, and unconstitutional policies that have been imposed on you and our federal officers. We are fighting to make your jobs safer and to help you reduce crime in America. We are fighting to have a lawful system of immigration that serves Americans. And we intend to win.
Of course, Governor Jerry Brown is furious at Sessions: "This is basically going to war against the state of California," Brown said. "This is pure red meat for the base … the Trump administration is full of liars."
I think the governor might finally realize that the federal government is serious about stopping the sanctuary city movement.
My questions are many: will the federal courts once again rule against the federal government as they did in Arizona? Will the federal government be allowed to withhold state funds as a penalty for breaking federal law? Will there be consequences for individuals who violate federal law in this manner?
Who's running this country anyway?