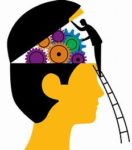 "'Beware!' said Poirot, shaking an admonishing finger at Hastings. 'The symmetry, it is everything. Everywhere there should be neatness and order, especially in the little grey cells of the brain.' He tapped his head as he spoke. 'If you would use your little grey cells and attempt to see the whole case clearly – as I attempt to do – you would perhaps perceive the truth, my friend.'" — Detective Hercule Poirot, from the novel Black Coffee.
The long, drawn-out Mueller investigation is finally revealing some rotten fruits from the tree of appeasement that was cultivated, pruned and well-watered by the last administration. History has shown that the hidden roots of such a tree grow deep and in many directions, under the covering of thick layers of dirt. Lies, deceit, suffering, loss of life and arrows to the heart of freedom are the result. Then something happens … the roots bulge and eventually burst through the dirt to the surface, revealing themselves.
"This retreat was no accident. In fact, it was the basis of President Barack Obama's foreign policy. The philosophical underpinning for this policy came from Obama's favorite quote: "The arc of the moral universe is long, but it bends toward justice."
https://besacenter.org/perspectives-papers/dod-world-order-strategy/
Excerpts as follows: Russia – China – Iran: "Under that policy, however, Russia became more emboldened, China grew stronger, and the Islamic Republic of Iran found tremendous leeway to interfere in the politics (not to mention security) of its neighbors. As Charles Krauthammer wrote in the final months of the administration: "The consequent withdrawal of American power … has yielded nothing but geopolitical chaos and immense human suffering. (See Syria.)"
The new NDS recognizes this recent shift in the world order with this observation: "We are facing global disorder, characterized by decline in the long-standing rules-based international order."
China, on the other hand, meets those benchmarks. In order to plan for Beijing's inevitable rise, a forward-thinking foreign policy is vital – something China seems to understand. Indeed, China's president, Xi Jinping, in a collection of speeches that Beijing published as The Governance of China, has called for a world order in which no single hegemon (read, the US) should serve as a model for the developing nations. Perhaps this is China's strategy: to claim it does not represent a threat to other nations so that it can gain their trust and business over time. If so, China will continue to get stronger. The problem is there may come a time when China is able to push values onto the rest of the world that are at odds with Western democratic values. Just ask any recent Western visitor to China about their inability to access Facebook and Twitter.

The NDS recognizes the principal threat posed by China. It states: "As China continues its economic and military ascendance, asserting power through an all-of-nation long-term strategy, it will continue to pursue a military modernization program that seeks Indo-Pacific regional hegemony."

What's missing from the NDS is a detailed description of the envisioned role of major US allies like Israel. A portion of it states (with emphasis added): "A more lethal, resilient, and rapidly innovating Joint Force, combined with a robust constellation of allies and partners, will sustain American influence and ensure favorable balances of power that safeguard the free and open international order.

The 2007 book The Israel Lobby and U.S. Foreign Policy, by John Mearsheimer and Stephen Walt, infamously argued that powerful Jewish interest groups in the US incorrectly steer US policy towards supporting Israel. "Now that the Cold War is over," wrote the two scholars, "Israel has become a strategic liability for the United States." Of course, this assessment could not have been further from the truth. Israel has played a vital role in maintaining global security.
The Mueller investigation and the above report has confirmed a tiny portion of the fruit of the last administration's inability to see clearly America's role, along with our allies, as a key participant in keeping order. Russia's and others success in infiltrating our country's ability to discern truth from fiction, to sow seeds of doubt, anger, and confusion in our elections, to influence our social and moral fabric, to jumble our little grey cells, wasn't directed at one political party, but to undermine the strength of our democracy, and ultimately the stability of the world order.