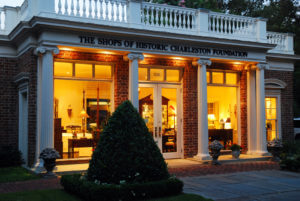 I am a preservationist. I am also, I'd like to think, a classical liberal. By any conventional logic, this makes me a walking, talking contradiction.
Any right-leaning lover of luscious latticework — any Hayek-hawking historian of handsome hoodmolds — faces a conundrum. He studies a very particular sort of thing. The supply of this thing is forever dwindling. It's in his interest, naturally, to prevent the supply from dwindling quickly. But doing so demands that he betray his philosophical and political convictions. How, then, ought he to proceed? Work at a breakneck pace, I suppose. Wring his hands in frustration. Snap a heap of photos.
---
For years, the preservation movement's political makeup — and the political makeup of its detractors — baffled me. Sure, understanding the libertarian objection to zoning laws and building codes is easy enough; such legislation distorts the housing market and tramples property rights. But, taken as a whole, historic preservation — at the state and national levels, at least — involves rather little trampling. The National Register, contrary to popular belief, doesn't protect listed properties from demolition or alteration, and state preservation offices (SHPOs) spend most of their time surveying, negotiating tax breaks, channeling information to national entities, and funneling funds to local organizations — not sending armed brigades to forcibly prevent John Doe from lopping off his home's porch. Of course, it's an open question whether or not such endeavors are worth funding, but they're no more inherently offensive than are, say, libraries. In some ways, the National Register is akin to a local library's genealogy section, albeit on a massive, more specialized scale.
At times, I'm tempted to think in binary terms — that conservatives wish to preserve institutions (and not things) and that liberals wish to preserve things (and not institutions). This is certainly wrong, as are most binary propositions. Still, political opinions among professional historians and preservationists skew to the left,* and the phenomenon is a perplexing one. Why would a group so optimistic about the future, and simultaneously so hostile to the cultural edifices of the past, cling, with such stubbornness, to that past's physical manifestations?
After a bit of Googling, I believe I found the answer in a First Principles article published in 2012:
The designation of places like the Battery, Old Town in Alexandria, Virginia (1946), and the Georgetown section of Washington, D.C. (1950) resulted from the architectural standard they set. But it also reflected a new and unprecedented motive for preservation: a loss of confidence in American civilization's capacity to build as well as it had in times past. Though advocates of the steady broadening of preservation's purview see it as an indication of the nation's increasing cultural maturity, one could just as easily regard it as a symptom of cultural decadence…. The [National Historic Preservation Act's] passage is a matter of almost macabre irony in that the federal government's proverbial right arm used it in an attempt to limit the damage it was inflicting, through urban renewal, with its left.
What Leigh writes rings true. "Historic preservation" is a postwar coinage. For the first century-and-a-half of the country's existence, the notion that age alone made a building worthy of note was almost nonexistent. People simply built. When a structure fell into disrepair, it was replaced. The word "historic" described only the haunts and homes of great Americans — the places where Jefferson drafted his Declaration, where Revere plotted, and where Washington (supposedly) slept. As late as the 1930s, when Ihna Thayer Frary published his Early Homes of Ohio, America's few historians of architecture thought not in terms of "historic versus non-historic" or "old versus new," but rather "classical versus non-classical." The distinction between "good" and "bad" buildings was a stylistic, and not a chronological, one.
The very moment this old way of thinking disappeared was the very moment Americans lost their ability to build beautifully. The birth of preservation marked the death of the sort of architecture it sought to preserve. The country's building stock ceased to be a living thing — a thing replenished and enlivened by periodic additions and alterations. After all, nobody seeks to preserve a living, breathing human being. One preserves a corpse.
The sheer difference between the buildings of the 1950s and 1960s and those of prewar America inspired members of a certain cohort to classify both as different types of thing. Architecture buffs found themselves glancing, back and forth, between stark and functional modernist cubes and their graceful and exuberant classical and Romantic forebears. Critics intuited a great chasm within the architectural tradition — a break in the chain of artistic transmission. No course remained but cultural taxidermy. Once the West had crossed the architectural Rubicon, it felt the need to wall off its old territory.
How does this relate to political ideology, or to the right-left divide? Well, here's my theory:
The conservative (of the Burkean variety, that is) understands himself as part of a venerable tradition — a tradition that extends into the past and reaches into the future. In general, conservatives tend to favor traditional architecture, and they regard this architecture in much the way they regard other cultural phenomena — as timeless, universal, and almost cyclical. Thus, they retain some hope that society will, in fact, return to its old ways. The ordinary buildings that dot America's landscape are individual stitches in a massive tapestry; and, according to the conservative worldview, there's no reason to doubt that — in spite of whatever hiatus modernity has brought — the tapestry will continue to grow.
The progressive, by contrast, sees himself as a particular agent of change. He orients his actions toward the future, and his philosophy obliges him to identify, in both the past and present, those ills and injustices which demand perfecting. He doesn't ignore history, but he is, after all, a futurist, and he, therefore, intuits a difference between present and future. He is less inclined than the conservative, then, to assume that architecture will come full circle — that whatever quirks and practices marked the buildings of the past will make an appearance in the future. He doesn't see architecture as timeless; instead, he periodizes it. His thinking resembles that of the preservation movement, writ large. For reasons of personal preference, or nostalgia, or perhaps a keen eye for aesthetics, he loves old buildings, but his ideology leaves him with a sense that the supply of such things is fixed (and will be forever fixed), that it is dwindling, and that he must do something about it!**
In short, ideology doesn't determine whether or not someone takes an interest in historic buildings. But it might predict how that person responds to the preservation movement, or whether that person takes to the streets when the local school board decides to buy and level some mansard-roofed mansion . . . for a construction staging lot.
Of course, this is a very binary theory, and its binariness makes me uneasy. There could be a much simpler, more parsimonious explanation for preservationists' political tendencies — the fact that academics, in general, tend to lean leftward; or the fact that conservative house-huggers tend not to make careers of their avocation. Still, I think that a philosophical explanation is worth entertaining, at the very least.
---
* On second thought, this might give bipartisans a modicum of hope.
** I suppose this makes me an architectural leftist. New Classicism notwithstanding, I have my doubts about the long-term survival of traditional architecture. Even if a few wealthy clients commission Palladio-pleasing mansions, the workaday homes and businesses of ordinary Americans will, in all likelihood, never again achieve the variety and texture of the prewar United States, when craftsmanship was cheap, minimalism was scarcely a twinkle in Mies's eye, and forms and proportions tended to follow long-established ethnic and regional precedents.