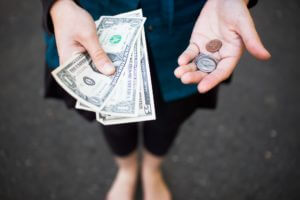 Ms. Amy Schley made an interesting post that seemed to spur some conversation on cost-based health care services. Due to her increasing legal experience working on memos for a hospital, she let us in for a little behind the scenes peek at what some of her bosses' emails had taught her. For one, I'm glad that people are thinking about healthcare once again.
On the other hand, I'm extremely disappointed in where this conversation inevitably goes. People with no experience in actual hospitals gather together to discuss how horrible it is that hospitals just can't work as a business. "Why, outpatient facilities are able to do the same job for cheaper!" "Why should anyone pay more for something they can get for less?!?" "This is why healthcare is so messed up in this country!"
Please allow me to unveil (at great length) what your executive hospital administrators are thinking in response to Ms. Amy's post, derived from actual budget meetings, sit downs that I have had with my own executive management team, and my experience as a hospital nurse (as well as conversations with my pharmacy COO sister and Ex-Accounts Receivable VP pharmacist father).
---
Hospitals are attempting to provide a service that is very human; unlike other service industries, people need health care. People need doctors. People need medicine. While a service is being provided, a hospital or other health care provider is providing necessary treatment even for the most simple of functions. These services simply cannot be provided by a machine. The services that infirm people require also require people to perform.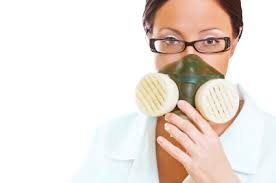 These people, these providers, also happen to be human. They require food and water and breaks in order to perform optimally. Health care providers usually work extraordinarily hard: they work unreasonable hours in difficult circumstances to provide care and indeed, service to people who are often ungrateful. These humans provide care for other humans' bodily functions. They come into contact with biohazardous material unexpectedly and put their own health at risk.
New regulations in hospitals minimize the humanity in care and tend to emphasize numbers, goals, outcomes, and adherence to business models. This would advance health care exponentially if it weren't for one thing: humans. Humans are unpredictable and the course of care is often complicated by patients with complex and multifactorial diagnoses with unexpected reactions to the interventions. That is only the patients. The providers are also human with all of the benefits and drawbacks therein.
This complicates matters further for the economic-model proponents. We cannot have services without payment. That is considered slavery. Yet many times, this is what is expected of health care staff. They are required to perform services beyond their job description as "part of the job". If those services are not provided, hospitals are panned or maligned as being uncaring, patient-unfriendly facilities. Cost is never mentioned.
Let me answer Ms. Amy's points:
First and foremost, hospitals are well aware that health-care is too expensive, too hard to get, opaque in its pricing, and often wasteful in its execution.
@AmySchley is right. Hospitals are aware the healthcare is too expensive, opaque in pricing, and wasteful. This is a point of conversation to employees on a near-constant basis. Posters are set up in the conference rooms and our break-rooms, once a brief oasis of normal human biological functioning, is now the new place to be accosted with economic data. Ever wonder what we are doing that is wasteful this week?
Don't! There's a new 70+ inch TV enveloping an entire wall of the break-room. It will let you know your failings any time you come in for a moment of respite. See our numbers? And don't forget! There's more continuing education on a new initiative for Patient Satisfaction that needs to be completed on the intranet prior to the mandatory inservice.
On a more serious note, health-care pricing opacity partially comes from the source of information. If you ask your nurse or your doctor how expensive things are, ethically, they cannot tell you exact prices. It interferes with your care and is a source of conflict. They are your providers, period. Most have divorced themselves from the pricing as much as possible in order to not have it prejudice their treatment decisions. Discussing costs and pricing is not conducive to building a relationship of trust. Many patients refuse care or leave against medical advice because they are afraid of the financial impact. If telling someone up front how much testing, treatment, or a procedure is going to cost would result in them not receiving medical care, there would be a civil suit immediately upon their demise.
Ms. Amy stated:
Further, they recognize that their options are either to improve themselves or be replaced by more consumer-friendly options. Chief among these ideas is the idea of moving away from "fee-for-service" models, where they are paid the services performed, to a "fee-for-value" model, where they are paid for improving the patient's situation. Part of this is by reducing complications, a trend that Medicare is pushing by penalizing hospitals that have too many hospital-caused complications.
and later:
Activity-based costing is the crazy idea of figuring out how much things actually cost. This can literally mean getting guys with stopwatches to observe how long each person spends working on the procedure and how many supplies they use. And it's completely necessary due to yet another development in the health care industry: Consumers actually paying attention to costs.
This makes it sound like hospital executives woke up one day and realized that their facilities were being replaced. Please let me disabuse you of that notion. Hospitals are not, nor will they ever, be replaced for "consumer-friendly options". Hospitals are places for acutely ill people to receive hospital-level treatment. They should not be places for routine examinations. The move from locations with blended outpatient and inpatient services to truly inpatient acute care is happening now. Hospitals are realizing that they can save money and provide more services in an outpatient setting. If they want to cover their costs, hospital systems (because they are truly a delivery system) are beginning to provide imaging and sub-acute services on an outpatient basis. These services can be provided in a less expensive setting that is less likely to complicate the course of care.
One of the ways that outpatient settings reduce cost is avoiding Medicare penalties. The rules for Medicare are different for hospital licensing and procedures. Outpatient settings do not suffer from the same restrictions or expectations: less cost, more benefit. Additionally, in an outpatient setting, complications can be correctly attributed to the patient, rather than the facility. If a patient in a hospital refuses to move and gets a preventable pressure ulcer, this may be fined steeply. Should the patient receive one at home, the responsible parties pay accordingly.
Ms. Amy calls it "pay for value", while the US Government calls it "value-based purchasing". This is a misnomer. It is not paying for the value of the care, it is paying (or better yet, not paying!) for outcomes. This has increased defensive charting (overcharting) and certain medical tests that are unnecessary in order to document that the outcome was unavoidable. The repayment by Medicare, then, does not meet this new increased cost; the hospital tends to absorb the cost as a necessary evil for continuing to be a Medicare provider. Indeed, hospitals absorb much of the health care costs for underserved populations and for the patients who cannot conform to government guidelines.
Repayment by Medicare is now given, held, or restricted based upon performance. This is one way of controlling medical costs. As Medicare creates unreasonable benchmarks and withholds funds based upon results, insurance companies will follow. Early adoption of their strict rules, regulations, and outlines for treatment (which include antibiotic use, surgical guidelines, use of medical devices, ad nauseum) gives hospitals bonuses, whereas holding out, reduces payments until a defined time. Then it becomes a fine.
Yet another way that the government is controlling your care. Your Hospital CEO knows this and is playing the game as best they can in order to reap the benefits and stave off penalty. Your Hospital CEO also knows that it is reducing individuality in care and is leading to conveyor-belt medicine.
Your Hospital CEO is also having companies like Deloitte consult in expensive cost-analysis projects to determine what they can possibly do in order to make up for losses. These consulting firms often have no experience in real medical practice, but will advise hospitals as if they were any other business: the patient is always right, service is key, make sure the hospital is an exquisite experience they could not have anywhere else. Unfortunately, the patient is not right (or else many of them would not be there!), service cannot be swift, and Disney-like without consequences for other patients. My own hospital had Disney's service gurus consult to help us become more patient-centered. This results in CEOs more concerned about satisfaction surveys and VBP (value-based purchasing) than the health or well-being of the staff. When the well-being of the staff suffers, sick calls go up, and staffing costs rise.
This cost is passed on to the consumer. Remember: the most expensive cost in health care is the cost of the staff needed to provide it. 
In another spot, Ms. Amy pointed out evidence-based improvements in hospital care:
For example, ventilator-acquired pneumonia effects ~2 percent of inpatients, and it can be completely eliminated by following proper procedures, like leaving the patient's head elevated at 30 percent. Unfortunately for the patients, it's a complication that is accepted as "just one of those things that happens" in far too many hospitals.
Even prior to Medicare's new rules, this was a point of concern for all learning hospitals (hospitals that are University-affiliated or provide a teaching ground for medical education). The original study was released over 10 years ago and most hospitals (to my knowledge) began VAP-related reduction measures shortly after it was released.
From a personal health care provider perspective, I have never experienced any conditions in non-terminal patients that were accepted as "just one of those things that happens" – from hospitals I have been a patient in, worked in, or had a family member be in. I admit that I was at least a little offended by the supposition that preventable complications are blindly accepted.
@AmySchley goes on:
Bundling is the radical idea of selling the $35 oil change as one service with a fixed, up-front fee, and increasingly, insurance companies are insisting on bundling healthcare services, leaving the hospital with the risk of the cost of the procedure going out of control (which makes sense, as they're the ones with the greatest ability to keep prices from spiraling out of control).
With new technology, complicated procedures, and patients sicker than ever, it may be difficult to ensure that costs stay within the bundled price. Surgical complications arise not only from the surgeon and the care provided post operatively, but also arise from the home preparation for the surgery and condition of the patient. More often than ever before, the condition of the patient is a concern. People want risky surgeries and they want perfect outcomes. As we attempt more complicated procedures, the cost will necessarily rise; the education and tools required demand it. Fewer people can perform these delicate procedures and their services will be expensive.
One of my most recent patients suffered from unforeseen operative complications; it could not have been prevented with even the most attentive, technologically advanced surgical team. The patient had presented in the hospital quickly after suffering a stroke. Treatment was provided and in the course of extraordinary measures, a bizarre complication occurred: there was an attempt at rescue which failed catastrophically. It could not have been avoided in the course of providing the desired treatment.A lawyer has, of course, already been retained by the patient's family.
This brings us to one of the most important mantras of health care management: the people who have the greatest ability to keep prices from spiraling out of control are the consumers.
@AmySchley is right about one thing. It is interesting to know how the sausage is really made.