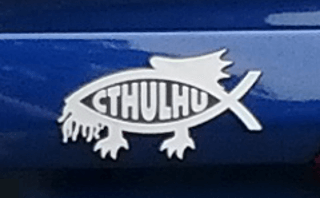 Seriously, what in the hell are you all waiting for? I know you've had no choice but to hide in far-flung corners of the world: the ice deserts of the north, the remote bayous of the south, the D&D gaming tables in your moms' basements, but know this: the time for you to organize is right now.
And I quote: "Ph'nglui mglw'nafh Cthulhu R'lyeh wgah'nagl fhtagn." — "In his house at R'lyeh, dead Cthulhu waits dreaming."
Fhtagn … dreaming.
On Saturday, January 20, Congressional Democrats triggered a shutdown of the federal government of the United States — an act that widely has been reported and long believed to be the start of the apocalypse. And they triggered this shutdown over "dreamers." I think you see where I'm going here.
After long, cold millennia, the stars and the darkness have finally aligned. The time has come for Cthulhu, the greatest of dreamers, to awaken. So get off of your rears and get to work! R'lyeh won't rise from the ocean without preparation — you know this!
So, as a service to you incompetent lot, I've included a short list of assets and allies that you must secure before this can happen. Remember, the big C is watching: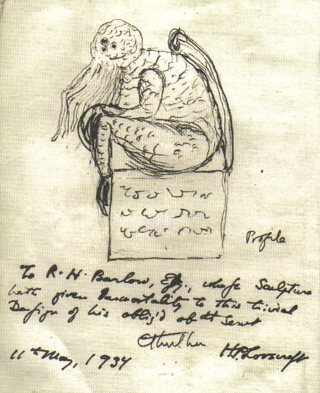 Financing: At 87, before he drifts off into the shrieking void, I'm sure that George Soros wants to fund one last great act of fanatically senseless chaos, one last flip of his messiah-complex middle-finger to all of Western Civilization. Cthulhu can help with that: he's a giver. Both want nothing more than to establish a nightmare utopia on earth. There's common ground here.
Political Allies: The Democrats want nothing more than to "fundamentally transform" (a Marxist euphemism for "destroy") America. And so does Cthulhu … well, America and everything else. So, again: common ground. And, trust me, the Democrats hate President Trump so much that they'll jump at the chance to get a power-player like the big C on their team. If you can't reach Senator Schumer directly, try contacting CNN.
Conversion of Political Opponents: Admittedly, this will be a tougher sell. I, personally, would hammer home to the GOP that Cthulhu is one dreamer who is absolutely not interested in welfare … anyone's. I'd start with Senator Graham.
Street Enforcement: When securing the other assets, there are times that you might find that you need some muscle. And what better place to look for some muscle with questionable ethics than known criminals. Well, lucky for you, there's MS13, a criminal gang known to have other "dreamers" as members. And, get this: MS13's motto is "kill, rape, control," while, as you know, Cthulhu's motto is (translated), "kill, rape, control, devour … everything." So, yet again, common ground. Caveat: approach this gang with extreme caution.
Political Cover: Again, when securing the other assets, there are times that you might find that you need a safehouse. And again, lucky for you, there are Sanctuary Cities – cities which insist that the personal ethics and goals of each of the 800,000 to 3.6 million dreamers can't possibly be known, so they'll defy federal authority and protect them all from deportation. And since Cthulthu's personal ethics and goals are fairly well known, at least as much as can be known about an Elder god, I'd highly suggest that you consider sanctuary in San Francisco. Having already signaled that they value the protection of dreamers over the life of one of their own citizens, they're already in an ethical gray zone. So, with Cthluthu, it would just be a matter of numbers.
In conclusion, listen up: you all know that apocalypses don't come around all that often, right? So, seriously, put down the funny-sided dice, tell the Trump fascists to hold your skull-cup of frothing human madness, and get your heads in the game! For the ultimate dreamer. For C. #Resist. #CthulhuFhtagn.