I imagine an architect working late at night, stumped for a design for the Obama Presidential Library, eating cold take-out Kung Pao chicken. Suddenly, the carton slips out of his hands and plops upside down on the unfinished diorama. He utters a curse and leans over to pick it up. Then, he pauses and stares at the inverted Chinese food container. "A ha!" he exclaims. "I've got it."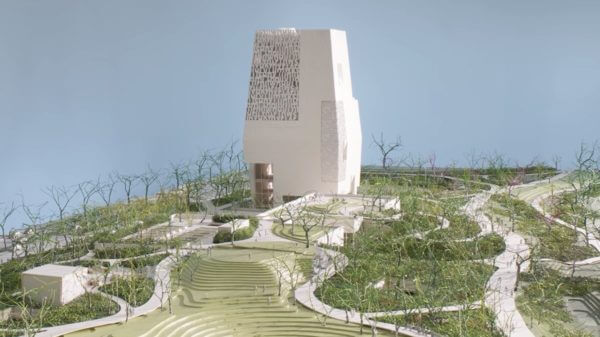 Update:  Community organizers in Chicago don't like the proposed Obama Temple Complex.
"We are concerned that rather than becoming a bold vision for urban living in the future it will soon become an object-lesson in the mistakes of the past."
Sounds like it sums up the Obama presidency perfectly.