O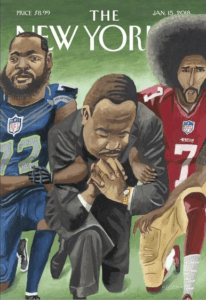 ne of the most cogent observations that Rush Limbaugh ever made is the axiom that "most people believe history began the day they were born." As a nation, we have become more and more historically illiterate. The native-born voters that will be eligible to go to the polls for the first time ever this fall will be the first born in the 2000s and the 2020 election will see the ascension of the 21st-century voter. These people will vote with little understanding of their country's history beyond the idea that it was racist, misogynistic and a backwater of religious nuttery.
With George W. Bush having left office when they were 8- to 10-years old, they will have little practical first-hand knowledge of any president other than Mssrs. Obama and Trump. They will never personally know a combatant of the two World Wars. For them, real fascism will be what the radical left tells them it is. They will never know anyone, as I did in my youth, with an inventory number tattooed on their forearm, a "souvenir" of days in one of Hitler's death camps.
Some won't even have touched the 20th Century let alone understand it. Or any of the previous centuries that brought us to this moment in time.
And with their reliance on the electronic record, a non-permanent and easily changeable source, we will inch closer to the days of Orwell's nightmare vision of The Ministry of Truth. History will be bent to serve whatever purpose the present requires. As a case in point take the new edition of The New Yorker.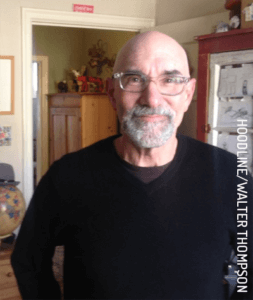 Its cover depicts Dr. Martin Luther King kneeling in protest with Michael Bennett and Colin Kaepernick. The work is by San Francisco artist Mark Ulriksen who asked, "…what would King be doing if he were around today?"
To me, talking for the dead in the context of modern politics is the worst kind of history. King was a Southern man of great Christian faith and much of modern progressive politics is opposed to that kind of thinking. It's dicey enough for members of the King family to make that projection, how about a West Coast white man like Ulriksen who was all of 11 when Dr. King lost his life?
I don't even like it when legions of conservatives claim that they can speak for Ronald Reagan.
Kareem Abdul-Jabbar decided to speak for Muhammad Ali this past fall when writing about Kaepernick in Sports Illustrated. "Colin Kaepernick is a selfless warrior for social justice," wrote the former NBA star, "and Muhammad Ali would be proud."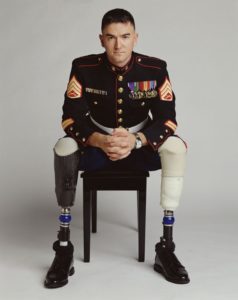 Jabbar is 70 and should know better. No matter how well he may have known Ali he doesn't get to speak for the dead, either. Although I will admit that that's the least of his sins since his definition of a "selfless warrior" is not exactly in alignment with mine. Many of the real selfless warriors I know don't have a knee to get down on.
It's just going to get worse. The younger crowd of modern journalists can't even seem to recognize living folks that they would ordinarily lionize. During the red carpet walk before Sunday's Golden Globes telecast, The New York Times tweeted out a picture of television producer Norman Lear "and guest." The "and guest" was Rita Moreno, one of the few EGOTs of show business running around. For the uninitiated, an EGOT is a winner of an Emmy, Grammy, Oscar, and Tony. It's not like she is some unaccomplished schlub that just walked in off the street.
Now if you'll excuse me I have to go yell at the clouds in the sky and the kids gathered on my front lawn.