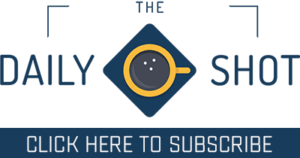 Today is the big special US Senate election in Alabama. The winner will take the seat currently held by Luther Strange, who was appointed to replace Jeff Sessions, who stepped down to become Attorney General. (Follow all that?)
As of this writing, the RealClearPolitics average shows Moore with a 2.2 point lead. However, that average includes an Emerson poll showing Moore up by nine points, a Fox News poll showing Jones up by 10, and a Monmouth poll showing a tie.
Why the wide variance? Because nobody is sure what the turnout will look like. Special elections have low turnout to begin with. (The Alabama Secretary of State is predicting 20-25 percent.) This is a special election … in an off-year … a month after Election Day … and less than two weeks before Christmas. And if that weren't already a screwy turnout model, add an already controversial candidate who was then accused of sexual abuse. Plus voter fatigue. Plus several write-in candidates.
We'll find out soon enough. Polls close at 7 pm local time, which is 8 pm ET. But the party starts before that. That's right, we're talking about a Ricochet live chat open to our members. If you're not a member, well, that sounds like a good reason to join today.
This is a preview from this morning's Daily Shot newsletter. Subscribe here free of charge.