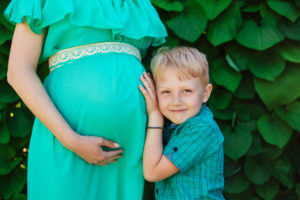 Last night I was watching an episode of Red Oaks, well, re-watching since we're being honest here. The main character, David, bumps into one of his mom's friends, who is pregnant. He asks, "Can I?" since he wants to touch her belly. She replies, "Of course."
Why does David want to touch that pregnant belly? And why does she so readily consent? Surely he would not ask and she would not agree to this rather intimate contact under other circumstances. After all, they hardly know each other.
The more astute (or should I say woke) among you see where I'm going here. There's life in that belly and we all have a stake in it. Historically, children have been a sort of public property* in the sense that everyone feels some responsibility and care for children even if they belong to strangers. Yet somehow these beings are not given the most basic human right before they exit the womb. Even animals are better protected from suffering. This and related contradictions will have to be resolved someday. On a personal note, I admit without hesitation or embarrassment that my own views on this matter have changed over the years, in no small measure because of posts and comments here on Ricochet.
I have to wonder if it's still ok to ask a pregnant woman if you can touch her belly. My guess is no — not that I would ever be so bold.
That's too bad. There's Life in there.
---
*I stole this from Judith Martin, aka Miss Manners in her book Miss Manners' Guide to Rearing Perfect Children, which was published in the 1980s — coincidentally it's the decade in which Red Oaks is set.