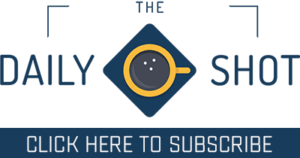 There's trouble in the works in the Iraqi city of Kirkuk. However, before we can explain what happened there over the weekend, we need to provide some background.
Kirkuk is roughly a four-hour drive north of Baghdad, and closer than that to the Iranian border. It is a complex mix of ethnic groups, with the largest being Kurds, Turkmen, and Arabs. Plus Assyrians, Armenians, and a smattering of Jews.
It would be a hairy place anyway, mixing Iraqi national politics, international politics, religious politics, ethnic politics, plus internal local and tribal politics among the Kurds. Then add oil to that. The Kirkuk Field produces half of Iraqi oil experts.
Everybody wants to claim Kirkuk as theirs.
Back in 2014, when ISIS had their big offensive in northern Iraq, and the Iraqi army utterly collapsed in the face of the threat, Kurdish forces moved into Kirkuk to secure it. And they stayed. The city is now claimed by both the Iraqi government and the Kurds.
After the Kurdish independence referendum last month, the government in Baghdad got spooked and set a referendum for Kurdish fighters to clear out of various control points in and around the city. That deadline came and went this weekend without the Kurds budging.
Now there are reports of sporadic clashes as Iraqi government forces backed by Shia militias are entering the area to retake oil fields and airbases from the Kurds after crisis talks broke down.
Reports of what's going on are spotty, but it's possible the government has begun an offensive against Kurdish forces. This is an evolving situation and things might be clearer tomorrow, but it's a situation to keep an eye on.
---
This is a preview from Monday's Daily Shot newsletter. Subscribe here free of charge.