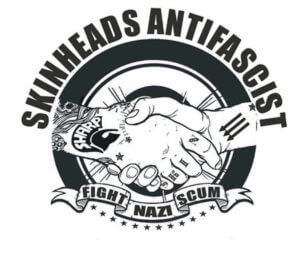 Punk riots. Skinheads. Before special snowflakes, SJWs, or the alt-right's revolt against "the tyranny of nice" became a thing, musical subcultures I can't even pretend to understand fractured along white-nationalist and anti-white-nationalist lines.
I can't claim to understand the punk ethos – or ethe, ethea, or ethoses (fittingly, there are multiple ways to pluralize "ethos") – but the news of my youth was vaguely colored by incidental stories of "direct action," of "taking it to the streets," of punks getting their riot gear ready. Often, the "oppression" they fought was gentrification, one more manifestation, apparently, of "the tyranny of nice."
I've heard middle-aged punk aficionados reminisce about NYC back before it was cleaned up – before it, too succumbed to "the tyranny of nice." And of course there are the skinheads. Rude boys. Toughs. The way "skinhead" is used in the news, a gal could be forgiven for only finding out not all skinheads are racist when she looks them up on Wikipedia.

Skinheads didn't start out racist, just working-class white youths who shared the same fashion and taste. Skinheads eventually fractured along racialist lines, some becoming white nationalists and others opposing white nationalism, with all the fervor of what to outsiders seems like the narcissism of small differences.
Skinhead fashions and tastes bled into punk. SHARP, or SkinHeads Against Racial Prejudice, is linked to Anti-Racist Action, similar to what "anti-fascist action" (Antifa) called itself in the US until recently. The punk DIY ethos overlaps with the black bloc DIY ethos, and consequently black-bloc protest techniques spread from Europe "to North America via fanzines, personal contacts and punk music groups."
Plenty of Ricochetians are bound to know more about the politics of punk than I do, so feel free to enlighten my complete outsider's understanding in the comments. I only know what curiosity compelled me to look up. And that black-bloc techniques seem to have an annoying habit of perpetuating the patriarchy:
With regards to sexism, many critics of black blocs argue that militant direct action "partakes of a macho mystique and does not encourage women to join in" and that expressing one's anger through destruction "simply [confirms] and [amplifies] aggressive masculinity." Furthermore, the sexual division of labor is often reproduced, with a woman who took part in a number of black blocs in the 2012 Quebec student strike saying that it was women who often did the shopping "when fabric was needed to make flags and banners."

Dupuis-Déri noted that the situation hadn't changed, writing that "more than a decade earlier, during a meeting to prepare a black bloc in Montreal, the men ended up in the backyard of an apartment honing their slingshot skills while the women were in the kitchen making Molotov cocktails." Thus, masculinity is not only reproduced in many black bloc circles, but also creates a space that rejects the participation of women and devalues their labor and thus their importance to the movement.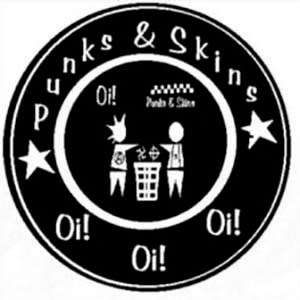 I hate it when teh menz order me into the kitchen to make 'em another round of Molotov cocktails.
Anyhow, when you see Antifa, you're seeing something not too widely removed from SkinHeads Against Racial Prejudice. Which is to say, skinheads. Skinheads ready to brawl with the other, more widely-publicized, neo-nazi-type skinheads, the kind of skinheads we all already know and don't love. These days, they've got more hair. They've got more press. They've gotten more recruits, and the anti-antifas are getting more sympathy.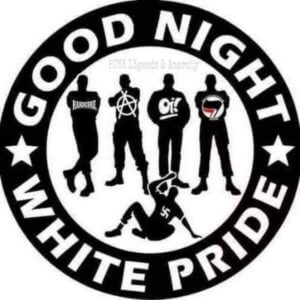 My musical tastes run so old-fashioned that about the only riot gear my fellow concert-goers have ever been likely to have on them are handy canes. ("Featuring the super cool 'stealth' grabber!") The whole "youth culture" rite-of-passage where you pay way too much money to be herded into unsanitary pens of half-hammered humanity to hear music so amplified you've gotta stuff your ears full of Hearos not to damage them just passed me by. A musical revolt against "the tyranny of nice" was never my scene. It is, however, a scene that more musically-inclined neo-nazis and Antifas have apparently shared for quite some time.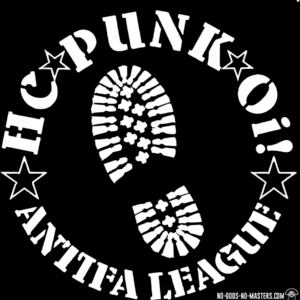 It can be easy for the mild-mannered, happily unhip conservative to suppose Antifa is just another manifestation of "the tyranny of nice." That's what I had supposed until Antifas' dress and conduct at last jogged near-forgotten memories. I'd seen that stuff before, before "the tyranny of nice" was merely considered a stick the left uses to beat the right. Back when "the tyranny of nice" was something leftists thought oppressed them, too. Or mainly oppressed them from their perspective (as, I suppose, from their perspective, it still does).
@rickpoach is not the only one on Ricochet concerned that "the tyranny of nice" might drive vulnerable youth into the arms of neo-nazis, youth who wouldn't be driven there otherwise. It's a worry I hear expressed with some frequency here on Ricochet. And apparently, it's a worry Antifa shares, though I'd imagine Antifa shares it for what it sees as roughly opposite reasons.
Antifas and neo-nazis aren't alike merely because they're both ideologically awful. They also share cultural roots the "nicer" among us might miss.