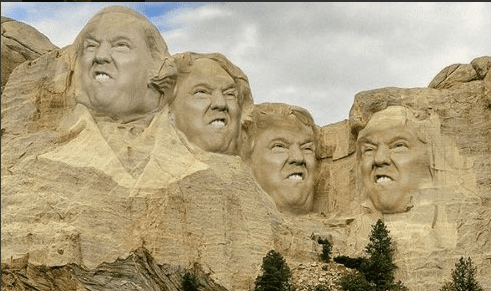 Let's face it: if Trump had more political experience he would've kept Scaramucci on for years before realizing his mistake.
Personally I was looking forward to Scaramucci literally threatening to take CNN to the mattresses. But the hysteria that's followed his firing nicely illustrates why everyday Americans have such contempt for Washington.
Don't get me wrong, I sympathize with the political lifers and the D.C.-media establishment who thought they knew "how things are done around here." I fully acknowledge that it's a little hard to believe that we've reached the point where return of Sean Spicer would bring a sense of normalcy.
But Trump didn't campaign on a promise to "shake things up" in Washington but to turn it upside down. Has Trump delivered? To ask the question is to answer it. I can hear the chorus now: "But key positions remain unfilled!" Really? Key positions? So key that the position didn't even exist within my lifetime? Like the entire Department of Education?
What developments are being lost in the sauce as a result of the collective fixation on West Wing personnel changes? Consider: Trump has signed over 40 bills into law (for those who get off on that sort of thing); the stock market has reached an all-time high and ISIS has retreated to its last two strongholds: Paris and Brussels.
Then there's the Democrats. At some point you'd think they'd get wise and ask how it is that they've dropped below the Mendoza line over the last four special elections (0 – 4). The more strident their anti-Republican rhetoric becomes – "People will die!" – the more one naturally wants to ask them: "How is it that you're losing to these guys?"
Republicans for their part are proving that to fulfill their promise to repeal Obamacare really requires voters give them control of the Oval Office, both houses of Congress and every mayorship in the continental United States. The Senate majority party's repeated, cover-your-eyes-embarrassing attempts to repeal and/or replace Obamacare has made it obvious to anyone who cares that they're every bit as populist as Trump. Rhetorically conservative but operationally liberal, they can't even bring themselves to start with a no-brainer like repealing the medical device tax. Think of the mind that comes up with the idea to tax medical devices – and how callous it would be portrayed had it been the brainchild of Republicans.
But it's been in effect for several years so what can you do, right?
Then there's our friends at the Congressional Budget Office, in many ways the most Washington, D.C. of all institutions. If individuals are permitted opt-out of health insurance – a right we all took for granted just nine years ago – then millions of Americans will… lose their coverage! Well match wits with Inspector Non-partisan! What's next, Colin Kapernick signing a two-year deal with the Black Panthers? The CBO should score the Mayweather-McGregor fight, given that it can never, by definition, be wrong.
As for the culture war, who knows how it will end? At this point I wouldn't be surprised if the Supreme Court – another supposedly sacrosanct product of D.C. more than the Constitution – ruled that a photographer can be made to bake a cake for a same-sex wedding.