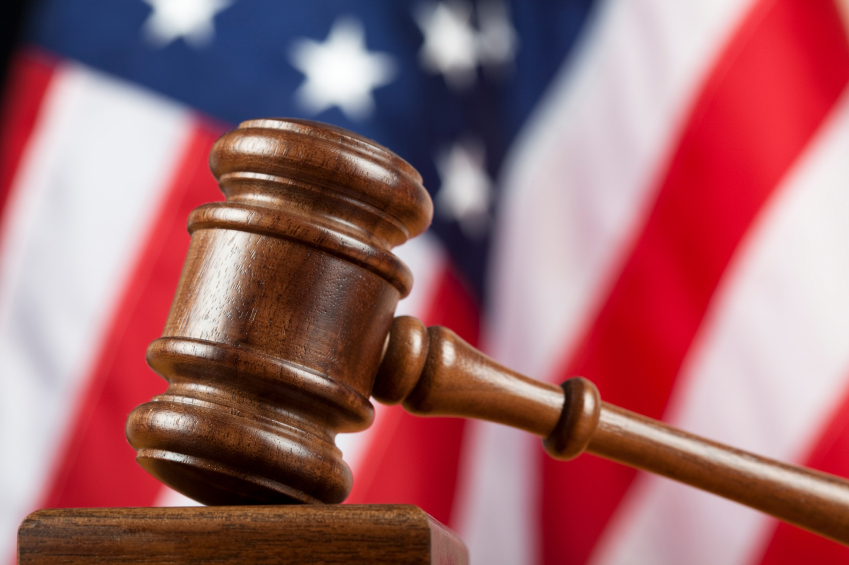 UPDATE for my previous post: "A New Democratic Party Vote Mining Initiative?" We (my son, his caregiver and I) have just returned from the Probate Court where the judge ruled in my favor rescinding the voting rights for my speech-challenged (non-verbal) mentally-impaired Autistic son. When I checked in with the court clerk before proceedings began, she expressed shock that I would be challenging my son's right to vote. I made it plain to her, and to the judge later, that the court investigator had submitted false and fabricated information to the court declaring that my son was not only verbal (when he is clearly not) but also that he had responded affirmatively to a question (that she never asked) about his desire to vote. When I made this declaration to the judge, he postponed discussion on the matter for about 45 minutes so he could quickly rule on some other cases while giving the public defender the opportunity to communicate with my son before making his ruling.
When it became clear to the public defender that my son was unresponsive to her questions and not establishing eye contact with her, she agreed that he was indeed not verbal. She also realized that she had a court inspector working for her office that was fabricating information, and asked for her name which I cheerfully gave her. Whether that inspector will be reprimanded or even brought before a court for perjury isn't clear. The cynic in me believes that she may get her hand slapped and continue to go about her work. The next general conservatorship hearing on the status of my son and his care and well-being won't be for another 3 years at which time another inspector will be sent to our home to interview me and my son. I will video that interview.
Based on my observations while in court of other special needs adults who preceded our case and who also appeared incapable of speaking intelligently or comprehending what was being communicated to them, it seems that the State of California's position is that unless there is an objection raised by the conservator of the special needs adult (as there was in my case), that the mentally challenged person is by default granted voting rights. I say this because even as the judge viewed the uncommunicative or quite distracted behavior of at least two individuals, he still announced that their voting rights were intact. If my anecdotal observation is more the rule than the exception, then this should be quite disturbing for the potential voter fraud that could ensue using state records that declare that a mentally-limited or severely mentally impaired adult and local or absentee ballots that are filled out in their names possibly unbeknownst to the parents and/or conservators.
Of course, to the degree that there may be something more nefarious at play — generating votes from special needs adults who don't have the intellectual capability to be conversant or inquisitive, understand current events, community issues or life around them in any meaningful way — the challenge to prove this would be a Herculean effort. A diligent investigative reporter (do they exist anymore?) or federal voting rights investigator, say from the Department of Justice, may find it quite difficult to gain access to medical or psychiatric records on special needs individuals because of possible HIPAA entanglements; conservators who are currently voting (essentially double-voting) using their conservatee's rights and don't wish to grant access to the conservatee; or gaining access to special needs individuals outside any formal court process.
My last post generated some interesting responses from Ricochet members who cited voting rights abuses and possible abuse in the special needs community. I think we must presume, that given the hurdles and barriers involved just to monitor this sector of the electorate we may never know the extent of the voter fraud that may be taking place. We may have to be content with the occasional case that comes to light and hope that the law will be followed and perpetrators will be found guilty and penalized accordingly.
For me, I can at least get some sleep. Making a clear declaration in court that a court inspector lied and committed perjury wasn't fun to live with these last several weeks. That said, I'll still check to see if my son's name shows up listed as a voter at my address on polling place ledgers. If it does, then I'll still have work to do.
From my previous post on the matter:
https://ricochet.com/439253/a-new-democratic-vote-mining-initiative/
As many of you know, I'm the father of a 24-year old severely Autistic young man who lives with me. My son has always been speech challenged. He is non-conversant and expresses himself with only rudimentary requests. "I want this," or "I want that," or "Disneyland," or "car," or "walk,", or responses like "No, thank you!" My son enjoys watching YouTube, Disney movies, Star Wars, and the occasional Hitchcock film (especially Vertigo). But he doesn't understand what happens in the news and certainly doesn't understand politics. Let's face it, a lot of us don't really understand politics either but we do a good job of faking it and get by.
After his eighteenth birthday, I also became my son's legal conservator (along with my ex-wife) so I could retain certain rights and controls over his well-being – where he lives, his healthcare, managing his day-to-day care in working with caregiving agencies and the local Regional Center, etc. The State of California, through the probate court system, checks in with my son's welfare every few years by sending out an investigator from the public defender's office prior to a scheduled court hearing in front of a judge. This is generally a good thing to make sure that individuals in the Special Needs community are being well-cared for and not abused.
During the visit, the investigator asks various questions about my son's health, his doctors, his medications, checks out his bedroom, and then asks my son the occasional question which he replies with an unintelligible response or by completely ignoring the investigator.
Prior to the court hearing, I am sent the investigator's written report that will be reviewed by the judge. Here are a few of the questions asked and what was checked for my son's response (I've bolded what the investigator checked):
Advisement:

When informed that he is under a conservatorship and told the name of the conservator(s), the conservatee

Made no intelligible response

Replied:___________________________________

Did not respond in any manner

…

When asked if he wished to continue to be under conservatorship, the conservatee:

Made no intelligible response

Replied:___________________________________

Did not respond in any manner
Here's where it gets interesting:
Voting Rights:

The conservatee is able to communicate a desire to participate in the voting process

Yes

No

This is a change from previous recommendations/status

Comments: The conservatee is verbal and able to express a desire to participate in the voting process.
Needless to say, the information under the Voting Rights section is false and a complete fabrication… especially since I was in the room and this question was never asked of my son. If it had been asked, my son would have been non-responsive, would have responded unintelligibly or would have asked to go to Disneyland.
Unfortunately, my son doesn't have a clue what it means to vote or what the words "ballot," "politics," "elections," "candidates," "mayors," "governors," "senators," "congress," "measures," or even "judge" mean. In a voting booth, my son would be apt to destroy the machine once he found that it couldn't do much other than let him spin the dial around and around. It wouldn't be pretty.
So, I called the investigator on it and her response was essentially that this is how the court wants the information to be filled in. I asked her if this was a new Democratic Party Get Out The Vote initiative. She laughed. I told her I was concerned that an absentee ballot would be issued in my son's name. She replied that I shouldn't be concerned.
Look it's clear that there are millions of voters who are more intellectually endowed than my son… but there are also millions of voters who haven't a clue about current events, history, the American Idea, the Constitution, the law, what it means to mishandle top secret documents or lie to Congress or the FBI, or have a clue about any of the candidates they vote for or issues that they vote on. How else does one explain Maxine Waters or the popular vote for Hillary Clinton? Of course, my son does know quite a bit more about life and current events than the thousands of deceased Democrat voters who continue to vote in successive elections. So, there is that.
I'll be visiting the court on Tuesday with my son and look forward to bringing this topic up with the judge. Perhaps the judge would like to ask my son directly whether he wants to vote. That will be fun.