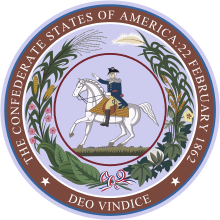 I absolutely despise "alternative history" fiction. The distortion of real history is bad enough.
Enter David Benioff, D.B. Weiss, and executives at HBO. Time-Warner's pay channel has commissioned the creators of "Game of Thrones" to create "Confederate," an alt-history series where the American Civil War ended in a stalemate and the Confederacy is now a 21st Century nation with institutionalized slavery. This is, as liberals would say, "problematic."
The biggest hurdle the lead writers (the spousal African-American team of Malcolm and Nichelle Tramble Spellman) will have to overcome is the raison d'etre for slavery in the first place: large agricultural plantations needing vast numbers of cheap laborers to operate. At some point between 1865 and 2017 technology will overtake it. Will they suggest that slavery will be transferred out of the fields and into the factories? Will they be able to plausibly explain why white people will have no jobs in an industrialized South? And what about the rest of the world? Will there have been no world wars? No Great Depression? No Holocaust? Just 152 years of peaceful co-existence between the US and the Confederacy? No uprisings before 2017? It's absurd.
What it will be is a Social Justice Warrior wet dream, a conglomeration of every hatred and prejudice in their own stone-cold hearts. It will lay bare exactly what they think. It will be the biggest "reelect the president" ad buy in history.