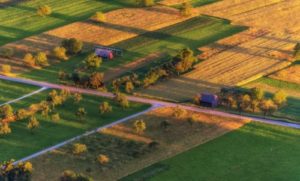 France's new president, Emmanuel Macron, wants to create a Silicon Valley in his country. After the Trump administration dumped the Paris climate agreement, Macron filmed a video in which he called upon "all scientists, engineers, entrepreneurs, responsible citizens who were disappointed by the decision of the President of the United States, I want to say that they will find in France a second homeland."
Now let me digress: Over lunch the other day, a trusted AEI colleague told me that Arizona is known for its strong youth hockey. This surprised me. No one is going to mistake a state whose official plant is the saguaro cactus for, you know, Minnesota. But it turns out that many NHL players retire to Arizona. This provides the state with an abundance of coaching talent and interest in the sport. So there was no grand plan to turn Arizona into a youth hockey mecca. It happened organically. More an accident of weather than anything else.
Upon hearing this, I was immediately reminded of the story of how Paul Allen and Big Gates decided to relocate Microsoft from Albuquerque to Seattle. As economist Enrico Moretti writes in his outstanding book, "The Geography of Jobs,"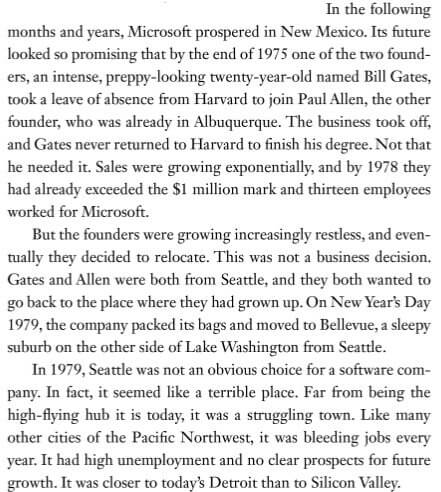 The move was transformative for Seattle. In 1980, Moretti notes, college graduates in Seattle were making just $4,200 more than those in Albuquerque vs. $14,000 more today. One is considered a tech hub — Amazon is headquartered there — one is not. And as Moretti has noted, "If you look at the history of America's great innovation hubs, they haven't found one that was directly, explicitly engineered by an explicit policy on the part of the government. It's really hard." Or as economist Ernie Tedeschi tweets, "If Macron wants to create another Silicon Valley, he should get in line. We can't even make another one here in the US."
Along the same lines, Aaron Renn writes on the "superstar gap" over at New Geography:
The best coders are 10x as productive as the merely very good coder. The top entrepreneurs are probably 100x or or more. The presence of superstars, along with some amount of good fortune, can transform the economy of a city or region. Jeff Bezos is a superstar. Mark Zuckerberg is a superstar. Michael Bloomberg is a superstar. … And it's not just that superstars create things, they act like a magnet attracting others. As economic development consultant Kevin Hively once told me, "When you're the best in the world, people beat a path to your door." To see this in action, just look at Carnegie Mellon University in Pittsburgh. CMU has the #1 ranked computer science program in the country. And companies like Google (600 employees), Uber (500 employees), Apple (500 employees), Intel, and Amazon been drawn there and set up shops around it. Ford is investing a billion dollars into autonomous vehicle ventures there. And GM also has a presence.
So based on all that, Macron's strategy—even if it really is just a bit of trolling—may be as productive and successful as any other. Getting superstars to relocate is a sort of strategy (and taxes may matter at the margins). And Renn had a bit of policy advice for the American Midwest:
For example, one thing I don't see in most discussion of Chicago is its lack of superstar talent. Chicago is very good but not the best in a lot of things. Where they do have arguably world beating talent, such as in their culinary industry, they shine. (I know people in New York who happily admit Chicago has better restaurants).

If I were that city, I'd be looking to see how to create a world's best talent pool in additional particular high impact industries. Maybe the state should consider some radical type action, such as relocating U of I's entire computer science and select engineering programs to Chicago as part of UI Labs, and putting serious muscle behind getting at least some critical subspecialities with high commerical potential to be clear #1's in the world. … Regardless, this lack of superstar/number one type talent in the interior is a big handicap in the world we live in now. For example, just look back at a 2010 analysis Carl Wohlt did of where the people on Fast Company's "100 Most Creative People in Business" list lived. Only six in the Midwest and seven in the South vs. 35 in the West and 32 in the Northeast (with 20 international). This isn't a scientific survey but illustrates the scope of the problem.

Cities and states need to take a more finer grained view of talent, and understand the criticality of having at least some of the absolute best talent to kicking a region's knowledge economy into high gear. Too many places have a superstar gap.