We're thrilled to announce that The Weekly Standard and The Washington Examiner podcasts will be joining the Ricochet Audio Network. The podcasts will also be available on our site and in the SuperFeed.
Here's the press release:
THE WEEKLY STANDARD AND WASHINGTON EXAMINER JOIN FORCES WITH PODCAST INDUSTRY LEADER RICOCHET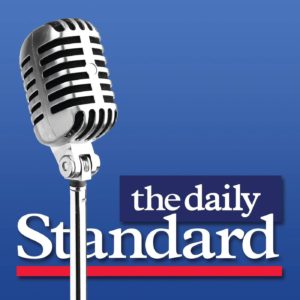 MediaDC is excited to announce that we're joining forces with Ricochet to bring the best conservative podcasts together on one platform. Conservative journalists and pundits like Steve Hayes, Byron York, Bill Kristol and Salena Zito will now be available on the same Ricochet platform as Peter Robinson, Rob Long, James Lileks, Mona Charen, Jonah Goldberg, Jay Nordlinger, John Podhoretz, and many more. 
Beginning May 1st, The Weekly Standard's The Daily Standard podcast and the Washington Examiner's Examining Politics Daily will be available on the Ricochet Superfeed and on Ricochet.com, along with the popular pop-culture podcast, The Sub-Standard.
Ricochet co-founder Rob Long says "We're excited to add to the outstanding team at Ricochet the fresh reporting and keen insights of MediaDC journalists like Bill Kristol, Fred Barnes, Mike Warren, Byron York, and Salena Zito". we couldn't be more proud and honored to carry MediaDC's shows. They're doing some of the smartest, fast-moving, and entertaining audio-on-demand shows around. Ricochet co-founder Peter Robinson adds, "I share Rob Long's enthusiasm for MediaDC and all its works–smart, fast-moving, and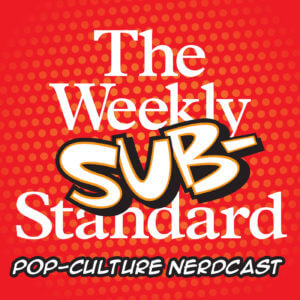 entertaining.
"My mission at MediaDC is to take the terrific content being generated by the Washington Examiner and the Weekly Standard and get it into as many easy-to-use formats as possible," says Creative Director Michael Graham. "When you think about depth of talent at the Washington Examiner from Jamie McIntyre covering the Pentagon to Sarah Westwood at the White House to Phil Klein on healthcare and Tim Carney on politics—using the best of that talent every day to create the "Examining Politics Daily" makes for terrific content. At the same time, "The Daily Standard" delivers a unique analysis of the events shaping the news and the world today – with an all-star roster of the best conservative thinkers like Bill Kristol, Steve Hayes, Fred Barnes, and others. 
###
MediaDC is the publisher of The Weekly Standard, Washington Examiner, and Red Alert Politics. We've assembled teams of world-class journalists in the nation's capital to inform and enlighten readers and the people who make policy and practice politics at the state and national levels.