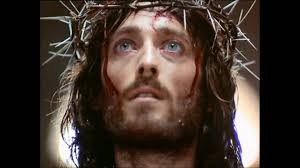 I found this on the Amorality of Atheism Facebook website page. I don't endorse the idea that all atheists are amoral though.
Read an article in the Belfast Telegraph recently which said that "Today religion remains a popular historical hobby but not, thankfully, something we take seriously any more". But whilst the narrow circle of people the author knows might not take religion seriously, there is one person they cannot afford not to take seriously.

He lived millennia ago, travelling by foot, with no car or horse, never leaving a rural area only slightly larger than Northern Ireland. He was a tradesman most of his life, and taught for only three years, spending most of his time with small crowds, and dying in his early thirties. He left behind no children, no army, or political lobby group, to trumpet his cause.

Yet today He is the central figure of the world's best-selling book, and the subject of millions more. His name is known all over the globe, and spoken in hundreds of different languages. His followers are the most persecuted people on Earth, yet increase by 25 million every year, and his message has outlasted kingdoms, empires, dictators, revolutions, ideologies and religions.

He is arguably the most influential, lauded, loathed, misunderstood, controversial and quoted man to ever walk the face of the Earth. You can write him off as a liar, cast him aside as a lunatic, or look on Him as Lord, but one thing you cannot do is ignore Him. — Andrew Kirke
I'd also add that contrary to what some rags or magazines or online sites put out today of all days, or in prior Easters (Raw Story, CNN, Huffington Post) that no serious historian has ever seriously believed that Jesus did not exist. Only historical illiterates do. Christ was mentioned in Jewish, Greek, and Roman writings. For historians of the 1st century that is more than enough to prove he lived. Keep in mind that what we know of Alexander the Great or Aristotle depends on one source or sources written hundreds of years after their life as in the case of the former.
My faith in Jesus often wavers. I have a doubters' mind. Nevertheless when I see atheists or non believers rubbish the man's existence it is as if my faith is renewed again. For in doing so I am confronted not with reasoned belief but blind ignorance. An ignorance at its heart rooted in the desire of the accusers a wish for him not to exist. After all if Christ did exist the onus becomes on the modern unbeliever to take more seriously his words. This can be problem for them, indeed for any soul.
But their refusal also forces me to re-look the evidence for Christ. It also causes me to learn more things about the man. In a weird way it strengthens my faith. Christianity is after all a faith which is soaked in contradictions. It's also one grounded in the search for Truth. Ecce homo — Behold the man. A man whose life changed humanity.