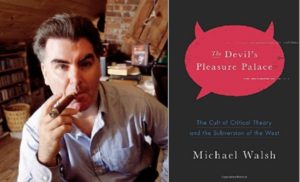 Michael Walsh, author of The Devils' Pleasure Palace joins us at Whiskey Politics to discuss Russia, Trump, and the "Deep State." You have seen Michael's pieces in Time magazine, SF Examiner, PJ Media, National Review, NPR, and the NY Post. Follow Michael on Twitter @DKahaneRules. Listen here, at Ricochet.com, WhiskeyPolitics subscribe at iTunes, Stitcher or GooglePlay. Your five-star rating is greatly appreciated!
Intro: "Little Green Bag" George Baker Selection
Out: "Back In The USSR" Paul McCartney Live at Red Square, Moscow.