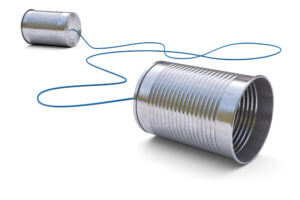 I have a friend, a dear and kind man. He's not an intellectual, neither atheist nor agnostic; in fact, I'm sure he does not even know what an agnostic is. (I'm not sure I do either, except that I think I'm one.) He's Christian and accomplished, but not highly educated. He's hardcore blue collar, the son of a farmer. Yet despite all this, he's of the Left. It seems incongruous, but that's what he is. He doesn't hate conservatives, he just believes that the Left shows a more empathetic way; a kinder way. In his world, life is hard, and harder for some than for others. Government, to him, seems the best and most efficient way to soften life's edges and help those who have it tough. To him, that is progress. Republicans impede that progression in his view: they oppose funding; they oppose welfare programs; they oppose everything. In his mind, it's always about money for the Right. Dirty pieces of paper with pictures of dead men on them.
So, this morning, I was relaying the fact that I had promised a second essay for Ricochet on health care reform. I explained how I struggled to put my thoughts together, having earlier tweaked my back. Vicodin was clouding my mind, but I got it done. He asked about the details and I gave him my "unleashing the uncanny ability of American consumers to find a bargain" speech. He was following the logic when he stopped me, and asked "Why don't we just nationalize health care? They do it in Canada, and in Britain. People say it's great."
I answered thus:
There is not enough money for some things. Education is one of those things. Health care is another. If health care is nationalized, the government will be placed in charge of our health! We will rely on the government to use its authority to force unpopular compromises to keep costs down. Many people will be affected by these decisions and actions, heavy-handed as they must be, and will take exception, calling for more money to be spent on health care. Thus, we will make the serious and intimate discussion of our health a national, politicized conversation about money and priorities. It will be an unending, unstoppable shout fest that will drown out all other conversation and no one will ever be satisfied. Is that what you want?
I could see his mind churning away as he took this all in. My revelation had slammed against preset dogma, collided with his settled questions, and upset the organization of his liberal mind.
I left him in this muddled state.
This is how conversions begin.