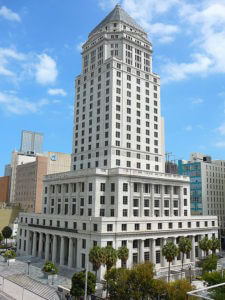 Trump hasn't even been in office a full week, and it seems like he's gotten more done than Dubya did in eight years:
Fearing a loss of millions of dollars for defying immigration authorities, Miami-Dade Mayor Carlos Gimenez on Thursday ordered county jails to comply with federal immigration detention requests — effectively gutting the county's position as a "sanctuary" for immigrants in the country illegally. Gimenez cited an executive order signed Wednesday by President Donald Trump that threatened to cut federal grants for any counties or cities that don't cooperate fully with Immigration and Customs Enforcement. Since 2013, Miami-Dade has refused to indefinitely detain inmates who are in the country illegally and wanted by ICE — not based on principle, but because the federal government doesn't fully reimburse the county for the expense.
More:
County Commissioner Sally Heyman, a Democrat who sponsored the 2013 measure that stopped Miami-Dade's compliance with unreimbursed immigration detentions, said she was already working on legislation to undo the county's position so Miami-Dade wouldn't be targeted for federal cuts.

"It's a terrible situation," she said.

Heyman said she met with the feds in December in Washington, and earlier this month in Miami, to try to clarify Miami-Dade's stance. Immigration authorities told her they now have enough facilities to house detainees, so they should be able to pick up inmates from local jails within 48 hours — instead of forcing the county to incur the expense for their prolonged detention.

When cops arrest someone wanted by immigration authorities, the feds ask local jails for the courtesy of holding the detainees long enough for them to pick them up — even if that means keeping the detainees behind bars for longer than the period required for the non-immigration crime they were arrested for.

Heyman said Gimenez's strong-mayor position allows him to direct the corrections department in spite of the commission's 2013 resolution.