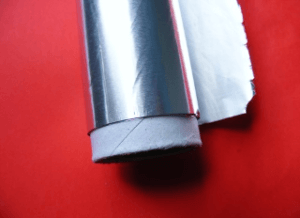 This past November 10th, my wife and I were in a small, country diner having breakfast with our friend, a Cold War Intelligence hero. He had served under President Reagan, so we were keenly interested in knowing his thoughts on the presidential election of two days before. However, as our friend was regaling us with his analysis, something happened, a bellwether; an exceedingly unsettling one.
A couple of tables away from us sat a man. He was accompanied by an elderly gentleman who was wearing a WWII veteran cap; the elderly man was obviously under this younger man's care. Overhearing our conversation, the younger man decided to make us aware that he approved of neither the election results nor of us happily discussing those results in front of him. He began speaking, loudly and with agitation, apparently to the elderly gentleman, but really to us. His comments were racially tinged and clearly meant to intimidate: Clinton won the popular vote; Trump doesn't represent people like me, he represents people like them over there. He continued in that manner for some minutes.
It was a situation that bordered on the surreal. Here I was, in a room with my wife, two elderly, legitimate American heroes, and a guy, radicalized by Leftist narrative, who was quickly becoming unhinged. Further adding to my discomfort was the fact that I was both armed and blocked from being able to quietly leave and stow my weapon in my car.
Thankfully, the situation defused without incident, but I was left rattled. I began to ask myself: If someone could behave this irrationally over the election, with a WWII vet in his care, in mostly conservative Wyoming, if the Left's current propaganda narrative of electoral illegitimacy and Popular Vote vs. Electoral College could be so effective here, then what must the rest of the country be like?
With this concern in mind, I relayed the event to a few political peers. I added to the telling the growing political fear of mine that the Democrats were planning to sow as much social unrest as possible before the handover, and in doing so, were possibly giving Obama an excuse not to do the handover.
The responses I received were discouraging: One of my peers dismissed me outright as delving into conspiracy, another engaged in abject ridicule. And yet, what I found far more discouraging was watching the weeks and days leading up to the inauguration unfold pretty much exactly as that bellwether in the diner had led me to fear.
The Democrats and their media, frantic for a narrative that would resonate, bounced from "Popular Vote" to "Fake News" before finally landing on their most effective narrative: "Russian hacking." And with each narrative push to delegitimize Trump's electoral victory, the Democrat base became more agitated. This agitation eventually began bearing rotten fruit, as America evidenced in horror when they watched news reports of a mentally disabled man who was tortured for hours on a Facebook live video stream because his torturers assumed him to be a Trump supporter.
On the same day as the Facebook torture video, after eight years of Russian foreign policy highlighted by a ridiculous "Reset" button and a live mic admission, "After my election, I'll have more flexibility;" after a constant barrage from the Democrats and their media that the Russians had "hacked" a United States Presidential election; after having ejected 35 Russian diplomats as spies only five days earlier with Russian hacking cited as the reason, Barack Obama moved US Special Forces to the border of Russia.
Describing Obama's actions as an "outrageous provocation" is an understatement. And describing that as an understatement is itself an understatement. But, when you consider that Obama pulled this little stunt with only seventeen days remaining until the inauguration, perhaps a more "conspiratorial" description is justified.
And then, just six days later, BuzzFeed published a now debunked report that, while in Russia, Donald Trump hired prostitutes to engage in a session of passive-aggressive urinary revenge-kink against Barack and Michelle Obama, and that he was covertly filmed while doing so.
Of course the Democrat base, now agitated beyond any semblance of reason, believed every absurd word of all of it. So much so that the very next day on Twitter, which was already flush with tweets to an #AssassinateTrump hashtag, Hollywood elite Rosie O'Donnell tweeted her demand that martial law be imposed to "delay" the inauguration.
But, despite all of the Democrats hysterical accusations, blatant agit-prop, and ham-handed militaristic stunts, in response to them Russia did… nothing. And now, as a delicious satire that the Democrats themselves wrote, they have to come to grips with their own malfeasance come back to bite them: i.e., Russia actually was instrumental in securing the Presidency for Trump, because Putin wasn't stupid enough to take Obama's and the Democrats' outrageous bait to war.
But now, unfortunately, the rest of the country as well has to come to grips with the aftermath of what the Democrats have wrought in their obscene temper tantrum, a tantrum which had and has not yet ceased:
Two days before the inauguration, Wolf Blitzer on CNN pondered, "What if an incoming president and his immediate successors were wiped out on day one?" as an introduction to a CNN piece on how an Obama cabinet secretary could become the next President.
During his speech on the day of the inauguration, Senate Minority Leader Chuck Schumer, identified himself with, and quoted at length from, an American Civil War soldier, about to die in battle and vowing to never give up his fight.
The day after the inauguration, while addressing the purported half million protesters who attended the D.C. "Pussy March," Hollywood elite Madonna Louise Ciccone confessed to having fantasies of "blowing up the White House."
And over the inauguration weekend, up to 230 anarchist agitators (possibly paid for) smashed windows and set fires in D.C. and are now facing charges of felony rioting with prison sentences of up to 10 years.
However, I think one of the most telling tantrums is the one that focus group guru Frank Luntz experienced over the inauguration weekend. He was assaulted in the lobby of a D.C. hotel. A screaming protester threw glitter at his eyes: because tiny, jagged pieces of metallic plastic in an eye socket make for a laugh riot. Seriously. Try it sometime. And here's what Luntz had to say about the incident on Fox News:
These protests are out of control … and to have to face this personally … I never thought this would be America. I never thought that this would happen in this country.
Unfortunately, Mr. Luntz, some of us did. But that's the thing about bellwethers: A bellwether doesn't appear often or to everyone, and if you don't have your blinders off, you'll miss it, and if you miss it, then you'll probably find the report of one unthinkable.
Regardless, this is who and what the Left are now: once beyond parody and now apparently beyond conspiracy. And, thanks to them, this is what our country is now. As such, I'd like to suggest that maybe the day has past when one can glibly dismiss another's fear concerning the Left as silly conspiracy simply because one considers that fear to be "unthinkable." Just ask Frank Luntz, I suspect he might agree. Just as I suspect that he's started to realize that tin foil can be fashioned into any number of items: not just hats, but all sorts of blinders.
This post was originally published on Jan. 29, 2017.