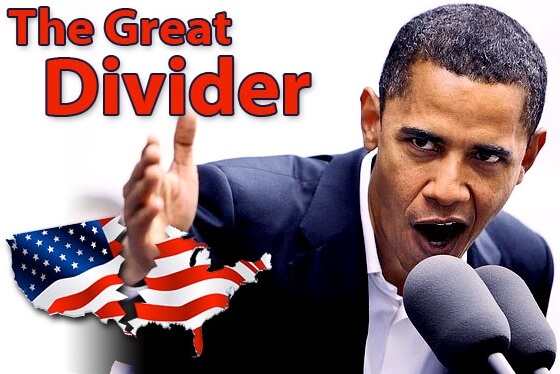 At the end of the Obama Presidency, we have to ask ourselves how electing a black man made race-relations worse? Even conservatives like myself who voted for John McCain were happy that America had a black man as President and we could move beyond this whole silly race thing and just be normal Americans. Obviously, that didn't happen. I theorize that the dynamic of electing a black man had the same radicalizing dynamic of the 1960s civil rights laws. Something that should have been a wholly positive and helpful thing carried within it seeds of discord.
After the landmark 1960s Civil Rights laws were passed and the South desegregated, the Civil Rights movement became more leftist and more extremist. The Civil Rights movement started with the idea of individual rights and equality of opportunity but then it morphed into equality of outcomes.
https://www.youtube.com/watch?v=0VKB3v5hWvs
One of the most easily observable manifestations of is the adoption of Muslim names in the black community starting around 1968. 
People don't really remember this, but if you go back to the 1960s, blacks and whites basically were giving their kids pretty much the same sets of names, not really very different, a lot of overlap. But within about a seven-year period in the 1970s, names just completely diverged. And among most African Americans now are giving names that virtually no whites have. So what we saw was in a period that really coincides with the Black Power movement and a very strong move away from the initial Civil Rights movement was that names changed completely, and many black parents decided I think that the identity they wanted for their children was one that was distinct from white culture.
Much of the black community felt alienated from mainstream white society. Now why in the world would blacks feel more alienated in 1968 rather than 1958?
Shelby Steele described this odd dynamic perfectly in one of his many brilliant speeches. I paraphrase,
"If you are janitor before the Civil Rights bills, after the Civil Rights movement you are still a janitor. All the desegregation in the world doesn't change your position. You still have to endure the indignity of being in a low place."
Psychologically, this is harder than enduring all the evils of Jim Crow.* If you are behind because you are treated unfairly, it makes you angry but you can still feel good about yourself. If you are given the same opportunities as everybody else but you can't make use of them, two options immediately spring to mind. One is that you are inferior and the other is that things are still unfair. He further explains in the video below. 
The whole speech is great but I'm referencing about five minutes from the starting point from the link. It is totally worth your time.
Once Obama got elected, it symbolized how black people could succeed in America. But for the most part, black culture didn't change.
The high rates of violence, drug use and family dysfunction were consciously and unconsciously ignored. Thusly, many blacks continued to fail but it hurt more because Obama did and does represent the reality that mainstream white America will accept a black man as the leader of the free world. The whole black lives matter movement is pretty much a primal scream at the fact that under a liberal black President blacks still lag behind whites. If the President was white, it wouldn't hurt as much.
I think Obama, more than any white guy or any other President could have mitigated this effect. But it would have been hard. He would have to give several speeches to black audiences like the one I wrote below.
Our culture needs to improve. We need to hit the books. We need to totally destroy the idea that studying and working hard means acting white and we need our young men to take responsibility for the children they create and we need our young women to demand that their children's fathers act like fathers.

I will try my hardest to make the American economy fairer and I will do everything to make college and healthcare more affordable and to give everyone who is behind a leg up. But no matter what I do, black Americans will still disproportionally end up in jail, unemployed or on drugs unless we as a community address our problems.

Now I know that that sounds uncaring. Believe me, I understand. I myself didn't have a Dad, I had only Dreams of my father, not the physical thing. My life had and has a Father shaped hole in it that I have to struggle with. I wrote a whole book about what it was like to be abandoned by my father. So when someone says, I don't have a Dad and it makes everything harder, it's not an abstraction to me; it's absence is as apparent as a hole in the head. But when Malia was born, (pause for dramatic effect) I knew that I had to figure out how to be a Dad no matter what.

I want this generation of black Americans to be the generation that stands by their children no matter what. I will do all I can to improve our society but even if I can get everything I want, even if I get all the best improvements in healthcare and in education and in job training, black children will still not be able to take advantage of those opportunities if they don't have Dad telling them to succeed. In addition to creating a fairer and more equal opportunity that distributes opportunities to the poorest Americans, I want my legacy to be the unwavering insistence that African-American raise their children to thrive in the greatest country in the world.
Thankyou and G-d bless America."
Obama has given lip service to the importance of black fatherhood. Basically, he gets a nice headline in both the MSM and the conservative media and then he doesn't talk about it for years. When push comes to shove, Obama blames white racism for black Americans failing and he has helped cement that poisonous idea in that community.* Blacks that dramatically succeed are merely symbols of white racism. 
If I have kids, there will still be the same old dynamic of inner-city blacks failing and blaming it on the larger society. Before Obama I thought that the black community would start improving itself and they would rise out of their poverty and join mainstream America like other ethnic groups have done. Obama has helped to prevent that success. Maybe he believes in the victimhood narrative or he lacks the courage to speak unpleasant truths but his legacy is one of giving an excuse to blacks to fail.
*Though I doubt I need to clarify this to the Ricochetti. Jim Crow was incredibly evil. It's very hard to imagine such cruelty was normal but a few generations ago.
*Blacks who have recently arrived from Africa tend not to have a victim mentality and tend to integrate much quicker into American society.