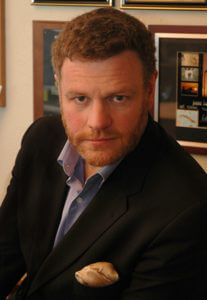 The assault on the First Amendment continues. On December 22, more than two years after it heard our appeal of a lower-court ruling, a sweet-time-taking three-judge panel of the District of Columbia Court of Appeals issued a ruling in the Mann v. National Review case. The case stems from this July 15, 2012 Corner post in which Mark Steyn, quoting in part from something Rand Simberg had posted on the Competitive Enterprise Institute website, laid into global-warmist Penn State prof Michael Mann's infamous "hockey stick" graph, Mann himself, and his Penn State bosses.
On the ruling's upside: The court tossed out Mann's defamation claim against National Review and Rich Lowry over his August, 2012 "Get Lost" NRO piece replying to Mann's lawsuit threat.
But that aside, in legal gobbledyegook that even John Yoo might have a hard time deciphering, the judges said the case against NR, Steyn, CEI, and Simberg could proceed to trial. Here is the ruling and here is the website for NoDoz (you might need it). It's not difficult to see why some very initial reports of the ruling (which claimed the judges tossed the case) were wrong.
Some post-ruling takes:
Here's Mark Steyn's reaction.
Over at the Volokh Conspiracy blog at the Washington Post, Jonathan Adler slams the decision.
And here is CEI's formal response.
Meanwhile the media writers who write about the media — you know, those First Amendment guardians who are currently consumed with tweeting about fake news and Trump tweeting — had this to say about this major free-speech ruling, as of 8 AM EST on December 27:
From the Columbia Journalism Review … zilch.
From the Poynter Institute … nada.
From NiemanLab … ugatz.
And from the Newseum … noseeum.