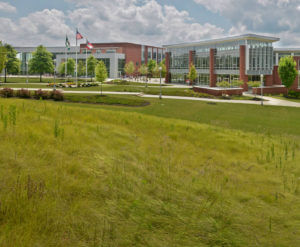 …And except if your expression "disturbs the peace and/or comfort of person(s)." And for only about 18 hours during the week. Otherwise … free speech! So it is at one college.
Alliance Defending Freedom sued Georgia Gwinnett College Monday on behalf of Chike Uzuegbunam, a student who sought to politely share his faith on campus. Despite jumping through several unconstitutional hoops in order to get permission to speak, Chike was nonetheless accused of "disorderly conduct."
In July, college officials stopped Uzuegbunam from talking with fellow students about Christianity and handing out religious literature in a plaza outside the college library. After Uzuegbunam complied, campus officials informed him that GGC policies also prohibited him from speaking privately with students about his faith unless he provides three days advance notice and speaks only in one of the two small speech zones during the two to four hours a day they are open during the week.
In August, Uzuegbunam followed these restrictions and spoke and distributed literature peacefully at a small patio area that is one of the speech zones. After 20 minutes, campus police arrived and told him to stop sharing his faith because of "some calls from people complaining."
ADF has filed dozens of these cases over the years and thankfully has a perfect record of victory. Not sure why these schools still haven't gotten the message that, yes, in fact, the First Amendment applies to them.