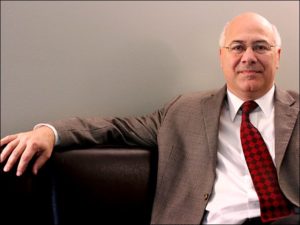 The dust is settling on election season, mostly. The Democrats have been doing their best to kick it up as much as they can in the presidential election, but that's proving to have dubious results at best. Of course in the states, the Democrats have lost a lot of ground. In many ways, they are being pushed back to their coastal strongholds to lick their collectivist wounds. But even those are not safe. Though Oregon is mostly a one-party state, and almost all major offices are held by Democrats, Republican Dennis Richardson managed to take the Secretary of State's office in a race against Brad Avakian.
That last name might be familiar to you if you've followed social politics at all. Brad Avakian is the administrator who was knee-deep in the Cake Wars here in Oregon. He was the one who ruled against Aaron and Melissa Klein who owned Sweet Cakes by Melissa – the same Kleins who refused to make a wedding cake for a same sex couple.
Note that this was not a trial by any sense of the word. In Oregon, these complaints are decided by the bureaucratic administration in which there's no right to face your accuser, innocence is not assumed, and there's not even a guarantee that the judge has a modicum of even-handedness in the matter. Avakian at the time of the ruling had long been an advocate of same sex marriage, had expressed a desire to change Oregonians' minds about the topic, and during the investigation was in frequent contact with a SSM-advocacy group in Oregon.
Before the case was even picked up by Oregon, the Kleins had been run out of their brick-and-mortar shop and harassed. Over a year after losing their business, Avakian ruled against them and placed a fine just short of $150,000 on them. Already in dire financial straits, the Kleins looked to fundraising to help them. When they didn't cough up the money by the deadline, Oregon placed a lien on their home. Now the lesbian couple in question expressed emotional trouble because of the refusal, but still had their wedding – note, with cake – and went on with their lives.
But most of us know all this. It was suggested that Avakian was planning to ride this case into the Secretary of State's office. It seems that assessment was mostly correct, but he failed to take office. The question now is, what does this loss say? I suggest two things:
One, the loss of the office is huge. Democrats have owned Oregon's executive administration for some time. The Secretary of State effects several things in the election process that the Democrats have abused for some time. Oregon has a measure system where Oregonians can offer legislation and constitutional amendments for a vote. The Democrats have spent the last several elections using weird wording and placement to create confusion with the various measures. Frequently, if the SecState's office doesn't like a particular measure, they'll word it so if you support something you should vote "No" and if you are against it you vote, "Yes." That's the tip of the iceberg. Oregon has enjoyed having the most partisan Secretary of State for years. That's been taken away from the Democrats.
Two, social progressivism is not quite the juggernaut they think it is. It's been suggested that though they are currently winning victories, there's a silent majority that dislikes the totalitarian streak that seems to run through the social progressive mindset. Though SSM was sold on the "live and let live model" – I frequently saw posts saying, "Don't like gay marriage? Don't have one!" – there's no intention whatsoever for the SSM advocates to let opponents be. They don't just demand tolerance or acceptance, they require approval.
The growing problem is that people don't like this totalitarian attitude. Even my conservative friends who supported SSM (they are basically decent human beings who can't see refusing a couple on moral stances the latter might not ascribe to) are unhappy with the way small business owners have been bulldozed for refusing to offer service for a single event.
It may be that the social progressives have once again assumed too much. They've assumed that now they've won, everyone will soon be on their side. That the attitudes that have drifted in their favor will continue to drift upwards and all they need do is eliminate the last few stragglers out there. It's quite possible they've done themselves far more harm than good.
At least in Oregon, they've paid something of a price for the next four years.