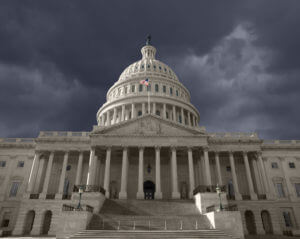 On November 30, leaders of the House Budget Committee released a "discussion draft" of prospective reforms to the congressional budget process—a step that represents a solid foundation for addressing a perennially thorny and problematic issue. It is critical, however, that fiscal conservatives recognize that this discussion draft is only the starting point; the House Budget Committee leadership is actively seeking suggestions to strengthen the package. Fiscal conservatives, your voices need to be heard. Comments can be sent to this address.
The budget reform proposal was developed around the following principles:
Enhance Constitutional Authority. Emphasize the goal of advancing Congress's power of the purse under Article I of the Constitution, and thereby strengthen its governing authority.
Strengthen Budget Enforcement. Tighten adherence to budget rules and restrictions on emergency-designated spending.
Reverse the Bias toward Higher Spending. Dismantle the often-subtle procedures and assumptions that encourage higher spending rather than spending restraint.
Control Automatic Spending. Take control of "direct" or "mandatory" spending, which operates on effectively permanent authorizations, consuming increasing shares of federal resources outside the regular purview of the federal budget process.
Increase Transparency. Account for regulatory costs that reflect an extension of government burdens outside the fiscal budget; acknowledge the government's overall fiscal status; and make the budget more accessible to the general public.
Ensure Fiscal Sustainability. Expand the budgetary horizon to capture long-term commitments and risks.
An Innovative and Integrated Process
The budget reform principles were then applied to draw up a list of specific reform proposals. These specific proposals, however, are not just a laundry list of disparate steps. They are tied together in a way that produces an innovative and integrated congressional budget process. Proposals most worthy of note include the following:
Change the budget timeline so that the President submits only a current services budget in February, which omits his or her policy preferences. His or her preferred budget submission would not come until the end of April. Congress would adopt its budget resolution by May 15 and then draft a joint resolution to set spending and debt limits in law. This proposal is designed to give Congress a stronger role at the early stages of the budget process.
Rein in spending on programs that are not authorized.
Impose a prohibition on long-term continuing resolutions on appropriations.
Enhance the authority for members of Congress to strike waivers of budget rules that are otherwise applied against bills that violate those rules.
Transition at least some direct spending programs to annual appropriations.
Establish a regulatory budget that would impose limits on the cost of regulations.
Set a long-term limit on the federal debt.
Put the Social Security program, along with several other programs, "on budget."
Obviously, such a lengthy list of specific process reform proposals will give fiscal conservatives much material to review and provide a sizeable opportunity for making recommendations and suggestions. It is important to note that given the integrated nature of the existing specific proposals, a change in one proposal could have implications for one or more of the other proposals. The recommendations and suggestions should address these implications.
A Crucial Omission
There is a significant omission in these proposals, however. Statutory and congressional rule-based provisions of the budget process have proven very difficult to enforce because there is no higher authority to prevent members of Congress and the Administration from circumventing these provisions by a variety of means. This higher authority is a debt-limiting, balanced budget amendment to the Constitution. This proposal, which is currently being pursued by the states through the Compact for America, is not included in this package for the reason that constitutional amendments on any subject, including requiring a limit on federal debt and a balanced budget, are under the jurisdiction of the Judiciary Committees in both houses of Congress. Fiscal conservatives: Make your voices heard on the debt-limiting balanced budget amendment as well.
It is the nature of process reform proposals that they do not guarantee the making of good policy. The House Budget Committee's discussion draft on budget process reform is no exception to this rule. What is appropriate is to ask whether congressional budget process reforms will increase the likelihood that the federal government will in the future produce a fiscal policy that promotes economic growth (including by reforming the tax system), restrains spending, eliminates deficits sooner rather than later, and caps the debt. The House Budget Committee's leadership has a process reform outline that points in direction of being able to answer this question in the affirmative, but this is only the first step and it needs your help.