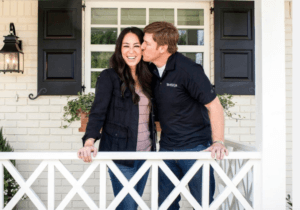 So Buzzfeed reporter Kate Aurthur wrote a post about popular HGTV hosts Chip and Joanne Gaines which informed the world that the Gaineses' have a pastor who is opposed to same-sex marriage. This post had one purpose and one purpose alone: to harm the couple. The post served no news purpose—even Aurthur concedes she never learned the Gaines' view of same-sex marriage. The post cannot be termed "activism" since it fails at every level to persuade readers of the rightness of the same-sex marriage cause. Even the most generous alternate topic of Aurthur's post, "Texas pastor opposes same-sex marriage," is as dog-bites-chew-toy as a news item can be. The only conceivable purpose of targeting the popular television couple in this manner was to cost them viewers and, perhaps, their jobs.
To forestall the protestations, there can be no serious doubt that Aurthur specifically targeted the Gaineses as the object of her post. The headline, subhead, and first, second, third, and fourth paragraphs were solely about the Gaineses, their popular HGTV show "Fixer Upper," and the fact that they are (gasp!) openly Christian. Only in the fifth paragraph does Aurthur wander into the question of whether gay people will appear on their television show (like with other HGTV programming), and the rest of the piece is about the Gainses' pastor's views.
The word for Buzzfeed publishing this garbage is "harassment." Even as Aurthur (and her boss) hide behind a pretense of journalistic standards, there is no journalistic content in the piece. The Gainses cannot be blamed for declining to volunteer themselves as victims for Aurthur's bullying. After years of contemptuous boycotts and Twitter outrage storms directed at individuals and companies over their views on same-sex marriage, harassers like Aurthur have taught many of their victims — reasonably! — to hunker down and say nothing.
Worse, harassment will never be a good tool of persuasion. Aurthur presumably supports same-sex marriage and would like more people to join her side of that cultural split. But by targeting the Gaines' livelihood this way, without even knowing the couple's views of marriage, Aurthur has made her own cause appear mean and and her publisher petty. Bystanders, watching this little drama can learn but one thing: a perfect stranger with a media platform can try to ruin your livelihood because of religious beliefs she imputes to you, and there isn't a darn thing you can do about it. Perhaps people have a good reason not to respond to requests for comment from Buzzfeed reporters.
At the end of all this, Arthur has harmed the Gaineses, harmed her own cause, harmed her colleagues, and harmed her own reputation. And we still don't know the Gaines' view on marriage or why it is important to know the religious beliefs of reality television hosts. Given the month-long outcry over "fake news" swaying a presidential election, one would hope Buzzfeed takes more care in the future not to publish more fake news of its own.
---
A Ricochet welcome to a new contributor! Gabriel Malor is an attorney and writer in Washington, D.C. Follow him on Twitter.