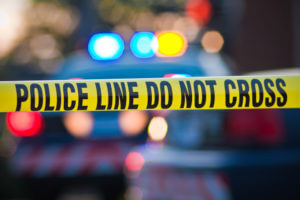 I follow the local media of the area where I grew up, like I imagine most of you do. For me, that's Long Island, NY. It's always interesting to read about what is happening back in my old stomping grounds. I will continue to read from afar because as much as I liked growing up there, I would never move back to Long Island as an adult. When I go back to visit, I barely recognize the place. I'll stick with my memories.
Long Island contains the New York City boroughs of Queens and Brooklyn, and has two counties, Nassau and Suffolk. Nassau County goes from the city to about 1/3 of the island, and Suffolk County takes over and extends out to Montauk and the Hamptons. I lived in Suffolk County, mostly in Centereach, but also in Stony Brook and Port Jefferson.
About 13 miles west of Centereach lies Brentwood. Like most of Long Island, it's a blue-collar, relatively sleepy town. Lately, however, residents of Brentwood haven't gotten a lot of sleep. A wave of brutal murders of black and Hispanic teens has gripped the town, and those who live there fear for the lives of their children, as well as their own.
Over two weeks in September, authorities found the bodies of Nisa Mickens, 15, and her best friend, Kayla Cuevas, 16, as well as Oscar Acosta, 19, and Miguel Garcia-Moran, 15. All four deaths are said to be at the hands of Hispanic gangs, and most likely MS-13.
According to The New York Times:
For nearly two decades, MS-13, a gang with roots in Los Angeles and El Salvador, has been terrorizing the town, the authorities say, especially its young people. Since 2009, its members have been accused of at least 14 murders, court and police records show.

Tensions simmer here because some residents say they believe an increase in Central American migrants to town has led to the increase in gang violence. According to 2014 census figures compiled by Queens College, Brentwood's population is 68 percent Latino or Hispanic, with more than 17,000 residents claiming to be from El Salvador.

MS-13 was formed in Los Angeles in the 1980s by immigrants from El Salvador escaping civil war. The abbreviation stands for Mara Salvatrucha, which roughly translates to "Salvadoran street posse."

The authorities say the gang has been in Suffolk County since around 1998, and is organized in cliques bearing names like the Brentwood Locos Salvatruchas. Leaders gather to discuss their lines of business — extortion, prostitution, robbery, drug dealing — and to authorize the killings of chavalas, or members of rival gangs like the Bloods and the Crips, court papers say.
Police say Acosta's murder was the result of "foul play." They do not elaborate beyond that. Garcia-Moran's death is thought to have stemmed from a gang initiation. Mickens' family believes that she was killed while trying to stop a gang from kidnapping Cuevas. Both were brutally murdered, by savage means, hallmarks of gangs like MS-13:
Mickens had more than 10 wounds to her face and head, according to the medical examiner. Both died from blunt force trauma, Sini said. They also had wounds consistent with cutting.
After the 4 murders in September, Suffolk County Police Commissioner Timothy Sini said:
I want to be very clear about this, the only people that should be fearful right now in Brentwood are those gang members. We are putting a tremendous amount of pressure on these known gang members and we are going to be taking them out very strategically, in collaboration with our local and federal law enforcement partners.
I am sure Commissioner Sini is sincere in his desire to eradicate gangs from Suffolk County, but it seems a Herculean task. Contrary to his warning, gang members in Brentwood don't seem to be fearful. Yesterday:
Police on Friday were searching for gang members they believe attacked a man, leaving him to die on a Brentwood street — a killing that dealt another blow to a community still on edge from the gang-related slayings of four teenagers last month.

While there is "no connection at this time" between the violent attack on 34-year-old Dewann A.S. Stacks and the deaths of the Brentwood teens, the crime is considered to be gang-related, Suffolk County Police Commissioner Timothy Sini said Friday afternoon.

Marianela Lozano, 46, who lives in a house next to the crime scene, said her daughter's boyfriend left the house to walk to a nearby coffee shop around 11:30 p.m. Thursday when he saw Stacks lying on the ground.

"He came running back to the house and said he saw a body in the street. I ran out to the street and saw a man lying there," Lozano said. "He was still alive, breathing heavily. But he couldn't talk. He was bleeding very hard."

"He had big cuts all over his face, his mouth, his eyes. It was horrible," said Lozano, a homemaker who lives with her husband and three grown children in their 20s.

"I'm a Christian, so I just kept talking to him for about five minutes, trying to give him words of salvation," Lozano said. "But he wasn't able to speak at all. He just breathed heavily one last time, so hard that his shoulders came off the ground. But then he was gone."
No one should have to watch a person die like that, or fear that they could be the next victim. Long Island and Brentwood's gang problem is decades in the making, and it will take a very long time to get this murderous crime wave under control. I worry about how many victims are next, innocents savagely murdered by gangs like MS-13.
As much as I worry for residents of Brentwood, I also get angry when I look at the lack of nationwide reporting. Other than a couple of stories on Fox News, and in conservative-leaning outlets like The Daily Caller, the Brentwood murders are not getting any coverage outside of New York. Try searching for the names of any of the four victims on Google. I challenge you to find any other outlet outside of New York reporting on this story.
In a mainstream media very supportive of Black Lives Matter and unchecked Hispanic immigration, I fear that the reason this story isn't being covered nationally is because it goes against too many narratives. That's unacceptable.