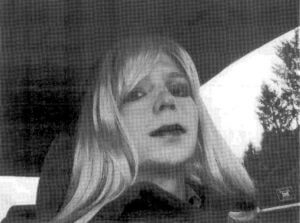 Your tax dollars at work:
Army officials have informed Chelsea Manning that they will provide her with gender transition surgery, her lawyer tells BuzzFeed News.

A lawyer for Manning, the ACLU's Chase Strangio, spoke with Manning on Tuesday after she was informed of the military's decision. Manning, serving a 35-year prison sentence for violating the Espionage Act, received a recommendation from her psychologist in April that she receive surgery related to her gender dysphoria.

"I am unendingly relieved that the military is finally doing the right thing. I applaud them for that. This is all that I wanted — for them to let me be me," Manning said in a statement provided by her lawyers.

"But it is hard not to wonder why it has taken so long. Also, why were such drastic measures needed? The surgery was recommended back in April 2016. The recommendations for my hair length were back in 2014," Manning continued in the statement. "In any case, I hope this sets a precedent for the thousands of trans people behind me hoping they will be given the treatment they need."
Did the Army make the right call or is this another example of political correctness gone wild?