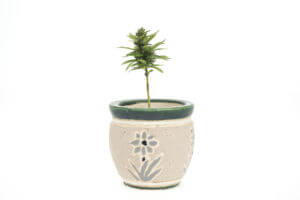 The Washington Post reports on the "modern-day civil rights fight" to correct the historical, systemic discrimination in… Maryland's medical marijuana industry:
Black Maryland state lawmakers are planning to propose emergency legislation to address the dearth of minority-owned businesses approved to grow medical marijuana in the state and may demand scrapping the results of a nine-month application process and starting over. […] The ideas floated at Friday's meeting included eliminating caps on marijuana growing licenses to allow all minority companies to compete, conducting another round of licensing exclusively for minority-owned businesses and even starting the entire application process over, with race taken into account.
As NR's Roger Clegg points out on the Corner, it may not be that simple:
There's a federal constitutional problem here, though: A predicate for racial preferences in government contracting is a demonstration that there has historically been discrimination in the industry involved. Medical marijuana was legalized in Maryland only a couple of years ago, so one wonders how much discrimination there has been, historically, in a industry that does not yet actually exist.
There is no subject the Left will not attempt to racialize and demagogue. None.