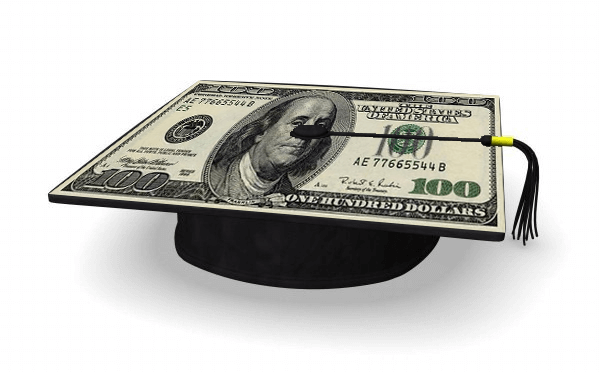 Fellow member Dave S. posted a short note this morning about the government forcing ITT to shut down its technical school operation. In it he asks "Do they actually hold other private 'not-for-profit' institutions to the same standard or I am just falling in to the trap of 'this administration can do no right?'"
The reality is that Progressives really do not care whether an organization is "for profit" or not. What they care about is getting their cut, both of control and money. They have turned the Federal government into an organized crime extortion ring. The Department of "Education" goes after trade schools and charter schools. The Department of "Justice" goes after churches and other religious organizations who don't play ball on abortion or ObamaCare. The IRS harasses conservative political organizations.
In this case, post secondary education in America is the new Industrial Titan. Americans spend $1.1 trillion on "education" every year. And a lot of people are making a profit.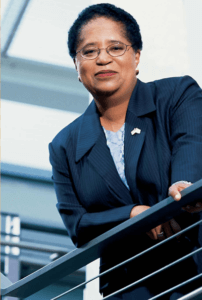 Take Dr. Shirley Ann Jackson. Dr. Jackson (an obviously oppressed Woman of Color™) served as Chairman of The US Nuclear Regulatory Commission under President Bill Clinton. She is now the 18th President of Rensselaer Polytechnic Institute (RPI). In 2012, she had to make do on a crappy annual salary of $945,000. But somehow, when all the bonuses and other incentives are added up she has to scape along on a mere $7.1 million.
Dr. Jackson serves on an array of federal government commissions all while raising over $1.4 billion for RPI's capital expenditure plan, including the largest single unrestricted gift in school history worth $360 million. However, that gift was anonymous. How does anyone handle that much money anonymously?
Picking on one person is easy. So, lets take the totality of the University of California system. The most recent figures available show that these 10 schools paid its combined staffs $12.6 billion dollars. For tax purposes, these are non-productive salaries. They are paid out in tax-payer dollars so anything that comes back to California in income taxes is just a return. In the private sector that's called a "kickback." And that's typical across the country. The University of Oklahoma pays out an annual $428 million in salaries. And those numbers don't include benefits like tuition credits to employees and their families.
And then there's university athletics. More often than not, the highest paid public employee in a state is going to be either a football or basketball coach. The total compensation paid to Division I football coaches this year will be a staggering $242,907,796. The top 61 basketball coaches will pocket $107,155,387.
For the record, here is what the five "Power Conferences" brought in last year from their television contracts:
| | |
| --- | --- |
| SEC | $478,000,000 |
| Big Ten | $386,000,000 |
| ACC | $331,000,000 |
| Pac-12 | $307,000,000 |
| Big 12 | $253,000,000 |
The government has gotten generations of young people indoctrinated into socialism through the "education" system. And the NCAA sports serves a dual purpose. First, because there are massive amounts of money involved, there is Title IX. Threatening this revenue stream gives the Feds a handle on the old "short and curlies." They can force the university systems to do just about anything. Secondly, they serve as the ultimate distractionary maneuver. We tolerate the harm they're doing to our children and the nation as a whole as long as our favorite collegiate football and basketball teams are competitive.
When you look at the size of these numbers, such places as ITT and DeVry are pikers, a mere drop in the bucket. Saving the public from the "predatory" is the least of their motives. It's just a shot across the bow to everyone else. Get in line and stay in line. Nice little organization youse gots around here, it would be shamefuls if anyting happened toos it…