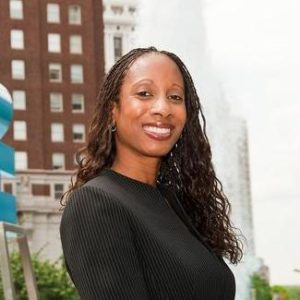 Nikki Johnson-Huston, a Philadelphia attorney and lifelong Democrat, published a fascinating article in The Huffington Post earlier this week. Titled "The Culture of the Smug White Liberal," she asks what exactly liberalism has accomplished for the black community, especially considering the nearly monolithic voting bloc they represent. Though she appreciates progressives who actually put in the hard work to improve society, she has no love for "the cocktail party liberals, the elites, who wear the cloak of liberalism to protect themselves from criticism and so they can keep a clear conscience."
My problem with Liberalism is that it's more concerned with policing people's language and thoughts without requiring them to do anything to fix the problem. White liberal college students speak of "safe spaces", "trigger words", "micro aggressions" and "white privilege" while not having to do anything or, more importantly, give up anything. They can't even have a conversation with someone who sees the world differently without resorting to calling someone a racist, homophobic, misogynistic, bigot and trying to have them banned from campus, or ruin them and their reputation. They say they feel black peoples' pain because they took a trip to Africa to help the disadvantaged, but are unwilling to go to a black neighborhood in the City in which they live. These same college students will espouse the joys of diversity, but will in the same breath assume you are only on campus because of affirmative action or that all black people grew up in poverty. My personal favorite is declaring with surprise how articulate a black classmate is despite the fact that we are attending the same institution of higher learning as they are.

The White Liberal culture encourages talking about diversity and shaming others for their alleged racism, but many times they themselves work in environments that are mostly white. When questioned they'll defensively state that they promote strictly on merit. Black people aren't suggesting that we want someone unqualified to get the position, but I find it telling that they assume that we are not qualified. These same Liberals are quick to be against school choice, while their kids go to private or well-regarded public schools. Leaving poor black children behind in underperforming schools and providing less opportunity to improve their lives is inconsequential to keeping true to their white liberal politics. Many people are quick to espouse the political values of liberalism without having to live with the often harsh reality of those policies.

Race, gender, religion and sexual orientation are such difficult discussions to have, and many of us don't get it right, but my problem with some white liberals aren't that they sometimes get it wrong, it's their profound lack of self-awareness coupled with the smugness and self-righteousness that they use to lecture to others.
As conservatives have said for years, Johnson-Huston notes that the cities with the poorest residents, highest crime, and worst police relations have been run by Democrats for decades. She ends her piece with a devastating conclusion.
The truth is that Liberalism is about making elites feel better about themselves and their lives without requiring the underlying action of significantly improving the lives of African-Americans. Hillary Clinton rightly says that it's not about what you say about problem, but you should be judged by what you are doing to solve the problem. In this election, let's take her at her word and take a deeper look at what Liberalism is really doing for us.
Read the whole thing.