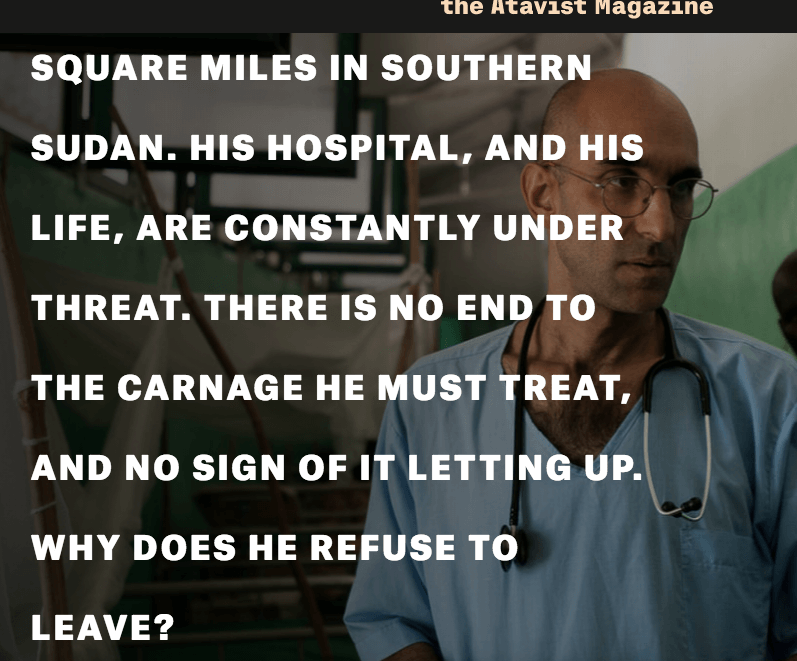 Looking for summer reading? Conor Friedersdorf has published links to 100 great pieces of long-form journalism at The Atlantic. I haven't read them all, but every one I've read so far has been terrific. (Don't click on that link if you thought you'd get something useful done today. You're welcome.)
I found two pieces especially riveting. The first, by Henry Marsh, a British neurosurgeon, is called The Aneurysm:
… I carefully cut the gossamer veil of the arachnoid around the great artery that keeps half the brain alive. The arachnoid, a fine layer of the meninges, is named after the Greek word for a spider, as it looks as though it was made from the strands of the finest spider's web.

'What a fantastic view!' says Jeff. And it is, because we are operating on an aneurysm before a catastrophic rupture and the cerebral anatomy is clean and perfect.

'Let's have another retractor,' I say.

Armed now with two retractors I start to prise apart the frontal and temporal lobes, held together by the arachnoid. Cerebro­spinal fluid, known to doctors as CSF, as clear as liquid crystal, circulating through the strands of the arachnoid, flashes and glistens like silver in the microscope's light. Through this I can see the smooth yellow surface of the brain itself, etched with minute red blood vessels–arterioles–which form beautiful branches like a river's tributaries seen from space. Glistening, dark purple veins run between the two lobes leading down towards the middle cerebral artery and, ultimately, to where I will find the aneurysm.

'Awesome!' Jeff says again.
The story is incredibly suspenseful. (I won't tell you how it ends.) I was struck by this passage:
… We have achieved most as surgeons when our patients recover completely and forget us completely. All patients are immensely grateful at first after a successful operation but if the gratitude persists it usually means that they have not been cured of the underlying problem and that they fear that they may need us in the future. They feel that they must placate us, as though we were angry gods or at least the agents of an unpredictable fate. They bring presents and send us cards. They call us heroes, and sometimes gods. We have been most successful, however, when our patients return to their homes and get on with their lives and never need to see us again. They are grateful, no doubt, but happy to put us and the horror of their illness behind them. Perhaps they never quite realized just how dangerous the operation had been and how lucky they were to have recovered so well. Whereas the surgeon, for a while, has known heaven, having come very close to hell.
Just reading about it makes me nervous. People who are temperamentally suited to neurosurgery as a career must be completely different from me. It's no job for the anxiety-prone, clearly.
The next story that I highly recommend is also about a doctor, but in a completely different setting. James Verini spent time in Sudan's Nuba mountains with Doctor Tom Catena, who runs the only functional hospital in Nuba:
Necessities at other hospitals are luxuries at Mother of Mercy, where almost everything—towels, instruments, medicines, uniforms, bed frames, pencils—must be flown on cargo planes from Kenya to the refugee camp in Yida and then driven to the hospital in cargo trucks. (The roof was brought in piece-by-piece from Italy over the course of a year.) The drive can take several hours or several days, depending on the state of the roads and the whims of the Antonov pilots. Other things the staff improvises.

Catena started Mother of Mercy with a small group of foreigners. He took on Nuban employees gradually. "There was nobody who could do anything," he said. The war had closed most schools, and many of the local hires had no formal education. Others had grown up in refugee camps. They had never seen a sponge, much less a syringe. Now there are 200 people on staff, almost all Nuban. Some, like Rashid, are naturally talented. Catena's anesthetist, who never got past the third grade, trained on the job. Others struggle to catch on. During the cleaning of the ward, he found a nurse—not for the first time—pouring water over an electrical socket. …
It's a very moving piece of writing. It's hard not to feel that one's own life is morally inadequate after reading it. I also thought the photography and the use of video were particularly well done in this story. Look closely at all the photographs — you'll see some things you don't expect.
Anyway, have a look and tell me which stories grabbed your eye, and why, and whether it was worth the time.