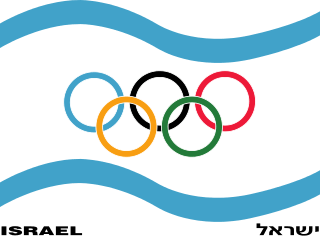 Three nights into the Summer Olympic games in Brazil, there have been two inexcusable acts of anti-Semitism towards members of the Israeli team. I would call these acts "high-profile" but, since the media is largely ignoring these international incidents, very few even know the stories. The first incident happened on Friday, the night of the Opening Ceremonies. As the Jewish Journal reported:
Lebanese Olympians refused to ride on a bus with Israeli athletes to get to the opening ceremony of the Rio 2016 summer games. When the Israeli delegation of athletes and coaches tried to board the bus Friday to Maracana stadium here, the head of the Lebanese delegation blocked the entrance.

Israeli sailing coach Udi Gal first described the incident in a Hebrew Facebook post.

"I kept on insisting that we board the bus and said that if the Lebanese did not want to board as well they are welcome to leave," Gal wrote Friday.

"The bus driver opened the door, but this time the head of the Lebanese delegation blocked the aisle and entrance. The organizers wanted to avoid an international and physical incident and sent us away to a different bus."

The head of the Lebanese delegation, Saleem a-Haj Nacoula told Lebanese media that the Israelis were "looking for trouble" by insisting on boarding the same bus when they had their own transportation. Nacoula was praised in Lebanon as a hero.
"A hero." That reminds me of the celebrations in Gaza City when Palestinians kill Israelis, and hand out sweets to people. Sick and twisted people have sick and twisted definitions of what defines a hero.
More from the same article:
On Sunday, Israel's Sports and Culture Minister Miri Regev called on the International Olympic Committee to condemn the Lebanese delegation's alleged actions. "I am incensed by the incident. It is anti-Semitism pure and simple, and the worst kind of racism," she told Israel Radio.
Miri Regev and the Israeli Olympic team never got that requested condemnation by the International Olympic Committee. I predict that they never will.
The second incident happened on Sunday. The Daily Mail has the details:
A Saudi judo competitor forfeited her first round match at the Olympic Games to avoid going up against a rival from Israel, it has been claimed.

Joud Fahmy was supposed to have taken on Christianne Legentil from Mauritius for the right to take on Israel's Gili Cohen in the next round.

But before the clash, Saudi officials tweeted that she had injured her arm and leg during training and that medics had told her to pull out.

Afterwards, media outlets in Israel reportedly suggested that 22-year-old Fahmy was not injured.

According to the Times of Israel, Channel 2 broadcaster said she had dropped out to avoid a fixture against an Israeli.
The actions of Joud Fahmy are insulting, but also perplexing. Saudi Arabia is a male-dominated country, well-known for its misogyny. The Week lists Nine Things Women Can't Do in Saudi Arabia, the first five being:
Drive a car;
Wear clothes or make-up that "show off their beauty;"
Interact with men;
Go for a swim; and
Compete freely in sports.
They continue:
Last year, Saudi Arabia proposed hosting an Olympic Games without women. "Our society can be very conservative," said Prince Fahad bin Jalawi al-Saud, a consultant to the Saudi Olympic Committee. "It has a hard time accepting that women can compete in sports."

When Saudi Arabia sent its female athletes to the London Games for the first time, hardline clerics denounced the competitors as "prostitutes." The women also had to be accompanied by a male guardian and cover their hair.
Against overwhelming odds, Joud Fahmy is actually allowed to compete for her country, in the second Summer Olympic games that Saudi Arabia has ever allowed women to participate in. She takes this ostensible honor, and dishonors herself with her hatred of Jews, so overwhelming that she won't compete against one. That is sickening behavior, that no amount of condemnation by the International Olympic Committee (which, is never coming) can excuse.
The above incidents, which easily qualify as international incidents, are barely media incidents. If you go to Google and search terms like "Lebanon Olympics bus" or "Saudi Arabia judo," you'll get maybe 10 or 11 results each. Most of the coverage is, unsurprisingly from Jewish news outlets and from few conservative websites. In its story, Yahoo News' headline is "Israeli Olympic team met with apparent anti-Semitism in Rio de Janeiro." I would love to see the definition of "apparent" in the dictionary that writer Ben Rohrbach uses.
Other than the sporting events, there have been two major narratives that most of the Olympic press and regular MSM have been laser-focused. The first one is "Team Refugee"
Meet the first refugee team ever to compete in the #Olympics https://t.co/aSxV8uGtoP pic.twitter.com/1vY2fHpiEz

— ABC News (@ABC) August 6, 2016
The second one is the first American Muslim to compete in a hijab
Historic day for @teamusa #USAFencing @IbtihajMuhammad wears her #hijab during competition #RioOlympics2016 @latimes pic.twitter.com/bo3ixAWe6m

— Robert Gauthier (@rgaut999) August 8, 2016
Hillary Clinton, always ready to pander, even tweeted about Ibtihaj Muhammad
In Rio, Olympic fencer Ibtihaj Muhammad became the first American Muslim athlete to compete while wearing a hijab. pic.twitter.com/OrRSHnH2Ra

— Hillary Clinton (@HillaryClinton) August 8, 2016
Muhammad has become a media darling because she gives the MSM an excuse to trash Donald Trump, as she says she feels unsafe as a Muslim in America. I wonder how she would feel about living in Saudi Arabia, where she most likely wouldn't even be given the opportunity to compete in the Olympics.