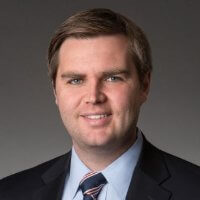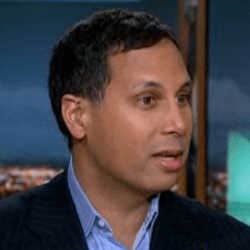 Over the last few months, there have been many attempts to explain why the deepest bench in Republican Party history fizzled when faced down by a man with no political experience, no ideological consistency, and no ties to the party he chose to run in for the presidency. Often hinted at (but never said forthrightly) were the ideas that Trump's support came from racists or hillbillies. Now these accusations have been addressed by Avik Roy and J.D. Vance.
Roy, who's worked for Romney, Perry, and Rubio, is considered the go-to healthcare wonk on the Right. He is described in this Vox article/interview as a Republican's Republican, though they might just as easily have said that he's an avatar of much of what those who support Trump hate. The editorial style of Vox is probably responsible, but Roy comes off as having a right-back-at-you disdain for those who rejected all the non-Trump candidates this season. He calls out the Republican Party (and even conservatism in general) for suffering from latent racism and white nationalism.
When I first read the Vox piece, I wondered if Roy had lost his mind. He says:
Conservative intellectuals, and conservative politicians, have been in kind of a bubble. We've had this view that the voters were with us on conservatism — philosophical, economic conservatism. In reality, the gravitational center of the Republican Party is white nationalism.
And:
It's a common observation on the left, but it's an observation that a lot of us on the right genuinely believed wasn't true — which is that conservatism has become, and has been for some time, much more about white identity politics than it has been about conservative political philosophy.
In Roy's view, Trump proves the Left's caricature of the right as the party of aggrieved whites pining for the days of racial supremacy.
J.D. Vance is a rather different sort. Though educated at Yale Law School, Vance began life Appalachia and the rust belt of central Ohio. It took one tough Mamaw and the US Marine Corps to aim him toward heights far above his raising. Discussing his book Hillbilly Elegy with with Rod Dreher he sees a different cause for the Trump phenomenon found in the people and problems of Appalachia and flyover country.
Vance offers an alternative view that paints a bleak, but a little less-disheartening picture.
The simple answer is that these people – my people – are really struggling, and there hasn't been a single political candidate who speaks to those struggles in a long time. Donald Trump at least tries.

[…]

The two political parties have offered essentially nothing to these people for a few decades. From the Left, they get some smug condescension, an exasperation that the white working class votes against their economic interests because of social issues, a la Thomas Frank (more on that below). Maybe they get a few handouts, but many don't want handouts to begin with.

From the Right, they've gotten the basic Republican policy platform of tax cuts, free trade, deregulation, and paeans to the noble businessman and economic growth. Whatever the merits of better tax policy and growth (and I believe there are many), the simple fact is that these policies have done little to address a very real social crisis. More importantly, these policies are culturally tone deaf: nobody from southern Ohio wants to hear about the nobility of the factory owner who just fired their brother.

Trump's candidacy is music to their ears.
While I think Roy paints the entire Republican party and Trump's supporters with the colors of the fringest of elements, I don't think Vance accurately portrays the whole of this year's electorate either. There is no one-size-fits-all explanation for why Donald Trump is our nominee instead of Walker, or Perry, or Rubio, or Cruz. I do, however, there is some truth in what both men said. The party of Trump often times sounds like a South Park episode with a bunch of men hollering "They took our jerbs!" When I talk to Trump supporters in my workplace, I hear people who don't want speeches about tax cuts and policy details; rather, they simply want what feels like a meaningful say in the outcome of their own lives. I hear in their voices the same despair with broken promises and jellied spines from Republican politicians that I get from the smart people here who have placed their faith in Trump.
After reading these (and other) theories I still have no full or settled explanation of why Trump. As usual, I find myself with unanswered questions and the "start a conversation" button begging me to search here for answers.