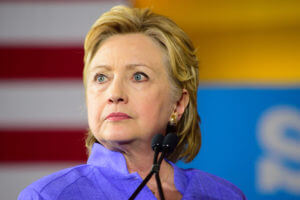 When you listen to Hillary Clinton's acceptance speech tonight — seriously, America, why? — expect to hear a lot of compassionate talk aimed at working Americans. Specifically, about the Democratic Party's plans to raise the national minimum wage to $12/hour, force companies to offer paid parental leave, double-down on ObamaCare, expand Medicaid, and push for greater education subsidies.
Then, ask yourself: Are these policies going to make life less or more expensive for Americans? So many of our problems — particularly, those regarding employment and the economy — stem from the way our federal government artificially raises the cost of American labor by imposing perquisites on it. Ask yourself, does your company spend too little time working on HR matters? Do you wish you had more federal forms to file? Is it too easy to hire someone willing to trade their time, effort, and skills for pay? Would our problems be better solved by more one-size-shall-fit-all-dammit edicts from Washington, DC? Then, compare your answers to Clinton's.
Almost all Americans agree that government regulation has some place in the workforce. But even if you think the government's role should be large and generous — or, as I might put it, expensive and intrusive — ask yourself why such solutions must come from Rome-on-the-Potomac, rather than your state capital. What works in California may not work in Texas; what works in Texas may not work in Wyoming; and what works in Wyoming almost certainly won't work in New Jersey. That's okay! That's why we have a federal system that allows people the opportunity to order their local societies differently than others, except in a handful of matters like national defense. Or, at least, we used to.
Hillary Clinton's loathsome character — the lying, the venality, the entitlement — should be disqualifying in itself. But her ideas deserve Americans' vote no more than does her reputation.