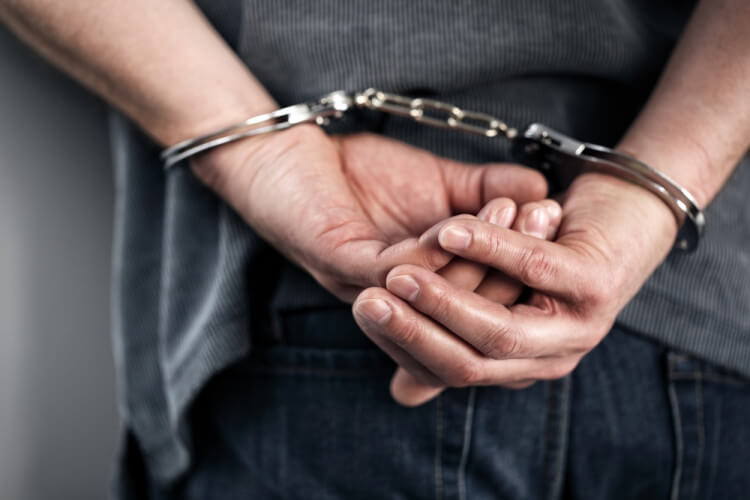 I haven't had time to read the full decision yet, but am very curious to hear what the Ricochetti at large, and those with expertise in law enforcement and criminal law, think of yesterday's Supreme Court decision. The majority decision (written by Justice Thomas and joined by Roberts, Kennedy, Breyer, and Alito) maintains that evidence from a body search is admissible in court if it's made upon realization that there the detained party has an outstanding warrant, even if the initial police stop is illegal. As described by Thomas, what happened was:
This case began with an anonymous tip. In December 2006, someone called the South Salt Lake City police's drug-tip line to report "narcotics activity" at a particular residence. Narcotics detective Douglas Fackrell investigated the tip. Over the course of about a week, Officer Fackrell conducted intermittent surveillance of the home. He observed visitors who left a few minutes after arriving at the house. These visits were sufficiently frequent to raise his suspicion that the occupants were dealing drugs. One of those visitors was respondent Edward Strieff. Officer Fackrell observed Strieff exit the house and walk toward a nearby convenience store. In the store's parking lot, Officer Fackrell detained Strieff, identified himself, and asked Strieff what he was doing at the residence. As part of the stop, Officer Fackrell requested Strieff 's identification, and Strieff produced his Utah identification card. Officer Fackrell relayed Strieff's information to a police dispatcher, who reported that Strieff had an outstanding arrest warrant for a traffic violation. Officer Fackrell then arrested Strieff pursuant to that warrant. When Officer Fackrell searched Strieff incident to the arrest, he discovered a baggie of methamphetamine and drug paraphernalia.

The State charged Strieff with unlawful possession of methamphetamine and drug paraphernalia. Strieff moved to suppress the evidence, arguing that the evidence was inadmissible because it was derived from an unlawful investigatory stop. At the suppression hearing, the prosecutor conceded that Officer Fackrell lacked reasonable suspicion for the stop but argued that the evidence should not be suppressed because the existence of a valid arrest warrant attenuated the connection between the unlawful stop and the discovery of the contraband.
He continues:
[The question remains as to] whether the discovery of a valid arrest warrant was a sufficient intervening event to break the causal chain between the unlawful stop and the discovery of drug-related evidence on Strieff 's person. The three factors articulated in Brown v. Illinois, 422 U. S. 590 (1975), guide our analysis. First, we look to the "temporal proximity" between the unconstitutional conduct and the discovery of evidence to determine how closely the discov- ery of evidence followed the unconstitutional search. Id., at 603. Second, we consider "the presence of intervening circumstances." Id., at 603–604. Third, and "particularly" significant, we examine "the purpose and flagrancy of the official misconduct." Id., at 604. In evaluating these factors, we assume without deciding (because the State conceded the point) that Officer Fackrell lacked reasonable suspicion to initially stop Strieff. And, because we ulti- mately conclude that the warrant breaks the causal chain, we also have no need to decide whether the warrant's existence alone would make the initial stop constitutional even if Officer Fackrell was unaware of its existence.

[…]

Officer Fackrell was at most negligent. In stopping Strieff, Officer Fackrell made two good-faith mistakes. First, he had not observed what time Strieff entered the suspected drug house, so he did not know how long Strieff had been there. Officer Fackrell thus lacked a sufficient basis to conclude that Strieff was a short-term visitor who may have been consummating a drug transaction. Second, because he lacked confirmation that Strieff was a short- term visitor, Officer Fackrell should have asked Strieff whether he would speak with him, instead of demanding that Strieff do so. Officer Fackrell's stated purpose was to "find out what was going on [in] the house." App. 17. Nothing prevented him from approaching Strieff simply to ask. See Florida v. Bostick, 501 U. S. 429, 434 (1991) ("[A] seizure does not occur simply because a police officer approaches an individual and asks a few questions"). But these errors in judgment hardly rise to a purposeful or flagrant violation of Strieff 's Fourth Amendment rights.

While Officer Fackrell's decision to initiate the stop was mistaken, his conduct thereafter was lawful. The officer's decision to run the warrant check was a "negligibly burdensome precautio[n]" for officer safety. Rodriguez v. United States, 575 U. S. ___, ___ (2015) (slip op., at 7). And Officer Fackrell's actual search of Strieff was a lawful search incident to arrest.
Justice Sotomayor strongly dissented, and was joined by Justice Ginsburg:
The Court today holds that the discovery of a warrant for an unpaid parking ticket will forgive a police officer's violation of your Fourth Amendment rights. Do not be soothed by the opinion's technical language: This case allows the police to stop you on the street, demand your identification, and check it for outstanding traffic war­ rants—even if you are doing nothing wrong. If the officer discovers a warrant for a fine you forgot to pay, courts will now excuse his illegal stop and will admit into evidence anything he happens to find by searching you after arrest­ ing you on the warrant. Because the Fourth Amendment should prohibit, not permit, such misconduct, I dissent.
Then, after briefly citing Ta-Naheesi Cotes, she goes full #BLM/Wise Latina:
By legitimizing the conduct that produces this double consciousness, this case tells everyone, white and black, guilty and innocent, that an officer can verify your legal status at any time. It says that your body is subject to invasion while courts excuse the violation of your rights. It implies that you are not a citizen of a democracy but the subject of a carceral state, just waiting to be cataloged.

We must not pretend that the countless people who are routinely targeted by police are "isolated." They are the canaries in the coal mine whose deaths, civil and literal, warn us that no one can breathe in this atmosphere. […] They are the ones who recognize that unlawful police stops corrode all our civil liberties and threaten all our lives. Until their voices matter too, our justice system will continue to be anything but.
More (this section was not joined by Ginsburg):
Writing only for myself, and drawing on my professional experiences, I would add that unlawful "stops" have severe consequences much greater than the inconvenience sug­ gested by the name. This Court has given officers an array of instruments to probe and examine you. When we condone officers' use of these devices without adequate cause, we give them reason to target pedestrians in an arbitrary manner. We also risk treating members of our communities as second-class citizens.

Although many Americans have been stopped for speed­ ing or jaywalking, few may realize how degrading a stop can be when the officer is looking for more. This Court has allowed an officer to stop you for whatever reason he wants—so long as he can point to a pretextual justification after the fact. […] The officer does not even need to know which law you might have broken so long as he can later point to any possible infraction—even one that is minor, unrelated, or ambigu­ous….

The indignity of the stop is not limited to an officer telling you that you look like a criminal. See Epp, Pulled Over, at 5. The officer may next ask for your "consent" to inspect your bag or purse without telling you that you can decline. See Florida v. Bostick, 501 U. S. 429, 438 (1991). Regardless of your answer, he may order you to stand "helpless, perhaps facing a wall with [your] hands raised." Terry, 392 U. S., at 17. If the officer thinks you might be dangerous, he may then "frisk" you for weapons. This involves more than just a pat down. As onlookers pass by, the officer may "'feel with sensitive fingers every portion of [your] body. A thorough search [may] be made of [your] arms and armpits, waistline and back, the groin and area about the testicles, and entire surface of the legs down to the feet.
Justice Kagan wrote a separate, more measured dissent, that Ginsburg also joined:
If a police officer stops a person on the street without reasonable suspicion, that seizure violates the Fourth Amendment. And if the officer pats down the unlawfully detained individual and finds drugs in his pocket, the State may not use the contraband as evidence in a crimi­ nal prosecution. That much is beyond dispute. The ques­ tion here is whether the prohibition on admitting evidence dissolves if the officer discovers, after making the stop but before finding the drugs, that the person has an outstand­ ing arrest warrant. Because that added wrinkle makes no difference under the Constitution, I respectfully dissent.

[…]

Consider an officer who, like Fackrell, wishes to stop someone for investigative reasons, but does not have what a court would view as reasonable suspicion. If the officer believes that any evidence he discovers will be inadmissi­ ble, he is likely to think the unlawful stop not worth mak­ ing—precisely the deterrence the exclusionary rule is meant to achieve. But when he is told of today's decision? Now the officer knows that the stop may well yield admis­ sible evidence: So long as the target is one of the many millions of people in this country with an outstanding arrest warrant, anything the officer finds in a search is fair game for use in a criminal prosecution. The officer's incentive to violate the Constitution thus increases: From here on, he sees potential advantage in stopping individu­ als without reasonable suspicion—exactly the temptation the exclusionary rule is supposed to remove. Because the majority thus places Fourth Amendment protections at risk, I respectfully dissent.
What of it, Ricochet?