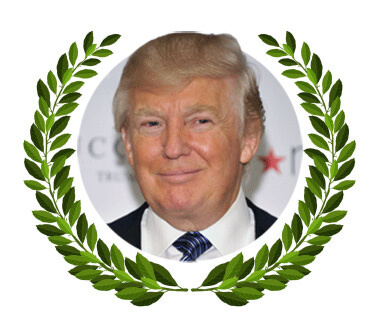 No matter who wins in November, the next President of the United States will be a self-absorbed multi-millionaire who doesn't see the Constitution as binding on his or her power, who doesn't believe in the rule of law, and who is willing to use racial and class grievances to get elected. As such, I had been planning to leave the presidential line of my ballot blank, as I could not fathom voting for either of the two realistic candidates. I've felt like Claudius stammering, "B- b- but I want a republic!" as others debate which candidate will make the better emperor.
But — and you knew there was a "but" coming — I was honored to have my friend and fellow Ricochet member Sabrdance over for dinner on Wednesday. He's a non-tenured professor at a state college in flyover country, specifically, in a state where the Democratic Party barely exists. Despite this, he and his colleagues are scared to teach fundamentals of Western Civilization like Augustine's theory of natural law. If a student complains that a philosopher dead for 1,500 years is "triggering" by modern PC standards, then the professors will likely find themselves out of a job; from experience, they know that the university president cannot be relied on to defend academic integrity in the face of political correctness. Only the fact that their governor is a mini-Trump — willing to defy the orders of the enormous executive agencies that really run the country — prevents them from being overrun by even more ridiculous imperial dictats.
This isn't isolated to academia, of course. Ask member Skipsul, as a business owner, how heavy the imperial burden is on his business. Ask member Bryan Stephens about trying to help the less fortunate with the imperial minions constantly in his way. Even in my own business of real estate appraising, the burden on the appraiser to comply with every crazy rule (such as answering any possible concern a computer program can muster) is driving good appraisers out of the business. In a country like this, stomping my foot and saying "But I want a republic!" is going to be just as effective as when Claudius did it.
So here's the deal: If the race in my state is competitive (as defined by the candidates being within five percent of each other, as of the last poll before Election Day), I will do my part to ensure our next ruler is the emperor wearing the red ribbon instead of the empress wearing the blue one. In exchange, I ask two things:
Please stop telling me that less-than-wholehearted support for Trump is tantamount to voting for Clinton. I know she's terrible. I know she's a chronic liar, corrupt to her core, who has wasted American lives for nothing and who ought to be in jail. That she remains not only at liberty, but within reach of such power is yet further proof that we no longer live in a country where all citizens are equal before the law. Conceded.
Please stop telling me that Donald Trump is somehow a conservative. He belongs with me in the Republican party to the same extent Caitlyn Jenner belongs with me in the women's restroom. Whether it's a wall with Mexico that will violate water treaties, or a trade war that will violate trade treaties, or a ban on Muslims that violates the Equal Protection Clause, or his unsubstantiated attacks on the judiciary, or his praise of the Chinese massacres in Tienanmen Square, the man clearly has no sense of what the Constitution says, nor any respect for the rule of law. My possible vote for him has nothing to do with his (dubious) merits or (lack of) character. Rather it's that, as a red-ribbon emperor, he will probably bring more red-ribbon cronies into the executive branch than the blue-ribbon empress will, and that I will likely find his dictats to be less distasteful than hers.
I am called by God to honor the emperor, and I will. If my vote is likely to make any difference, I will vote for the marginally better emperor. But if my vote won't make any difference, please let me keep voting for either of these two off my conscience, and leave me to mourn the passing of the republic in peace.