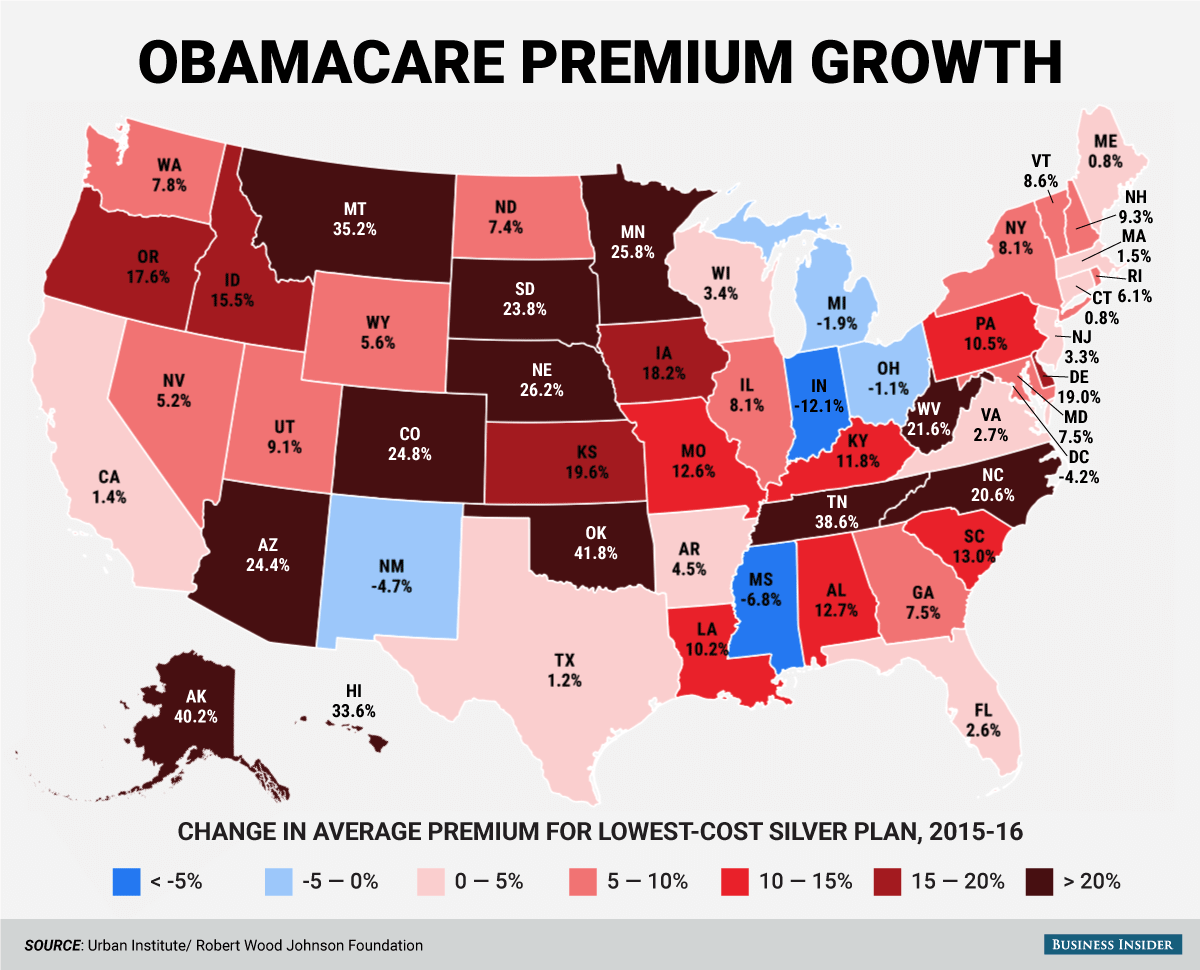 The Affordable Care Act is proving to be less affordable than ever. A recent study by the Robert Woods Johnson Foundation and Urban Institute showed that only five states showed a decrease in the price of an average health-insurance plan in the past year, as did the District of Columbia. The rest of the country saw their premium costs rise.
The worst increase was in Oklahoma, where plans jumped by nearly 42 percent, with 12 states' costs rising by more than 20 percent. Alaska's rose 40.2 percent, Tennessee's rose 38.6 percent, and Montana's rose 35.2 percent. The only states with a greater than 5 percent decrease were Indiana and Mississippi.
Traditionally studies use a national aggregate of costs, but the study's authors found that to be deeply misleading since local variations are so great.
"We conclude that a national average rate of premium increase is a fairly meaningless statistic since different markets are having very different experiences," the authors said. "The focus of attention should be on understanding the wide variability by identifying the characteristics of markets that have experienced high premiums or high growth in premiums and of markets with lower premiums or lower growth in premiums."
The states with the most competition between insurers had the best results (imagine that). Perhaps the Obama administration should have taken an Economics 101 class at their local community college before choosing to obliterate most of the market incentives in the health insurance industry.