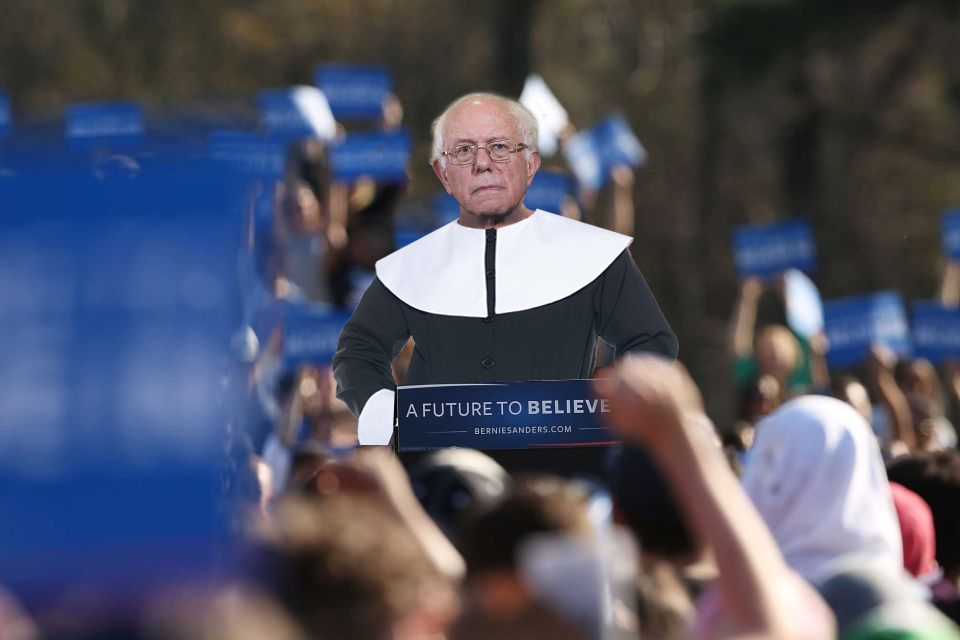 It's likely — okay, certain — that the punditocracy writes too much about Uber and Lyft. It's just that they're so damn illustrative: their businesses are easily understood, innocuous, cartel-busting, accessible, and at-will almost to a fault. They have very little coercive power over their contractors, who work when they want, directly serve clients, and are compensated more when their services are most in demand. They're fantastic introductions to microeconomics, just with smart phones and getting home from the airport thrown into the mix.
As such, it should come as little surprise that a socialist like Bernie Sanders hates these platforms, sufficiently enough to feature an anti-Uber piece on his website (though, interesting, insufficiently enough to not use it). Hillary Clinton has, equally unsurprisingly, made similar noises, with a little more prevarication, or — given who we're talking about — lies. The common thread is that it's just not right for people to work for the wages and under the conditions Uber offers, even if such people clearly disagree every time they vacuum their car, grab their keys, and launch the service's partner app.
To my knowledge, Donald Trump has made no criticism of the gig economy and his tax plan would apparently make things easier for independent contractors in general. I don't often say this, but good for Trump. It's a travesty that some forms of employment are needlessly discriminated against, and stupid that it happens to be one of the more enterprising, initiative-driven ones.
What is so amazing about this is that we're living in an a moment when a host of new tools to earn money and take action have become available. Got a free evening? Drive for Uber. An empty bedroom? Rent it out on AirBNB. Need some seed money to write that book, produce that album, or start that company? Set-up a Kickstarter or Indiegogo account. These may not be the silver bullet to financial success and satisfaction, but no one's figured that out, nor is anyone ever likely to.
And the Left's reaction to all this? A haunting fear that someone, somewhere, may be earning a living.