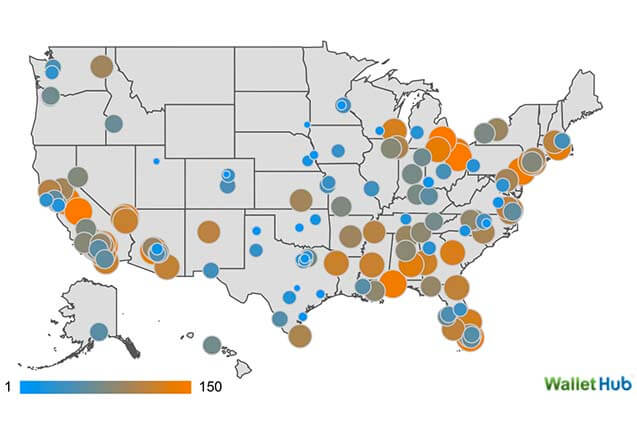 WalletHub recently did a study showing graduating college students the 10 best and 10 worst places to start a career. To create the lists, the financial site reviewed the number of entry-level jobs, median starting salary, and housing affordability, then tossed it to their roomful of abacus jockeys to add up the results.
First for the best cities: Unsurprisingly, four of the top 10 are located in Texas, and nine are west of the Mississippi. Salt Lake City took the top spot.
The worst cities were also obvious. Four of the bottom 10 are in the once-golden state of California, while five of the remainder are east of the Mississippi. The worst of the worst is Mobile, AL.
Other findings were also interesting. Houston and Austin have the highest starting salary and lowest unemployment, respectively. And showing the severe divide between rich and poor Californians, Irvine has the highest percentage of residents with at least a bachelor's degree, while San Bernardino has the lowest.
Despite California's outlier status, if you know a recent graduate, tell them to "Go west, young man/woman/undecided!"