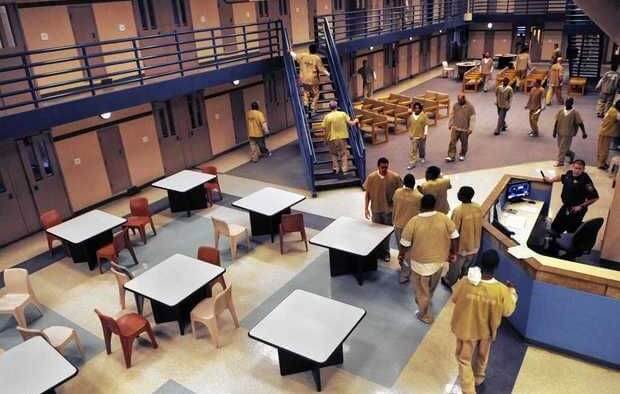 My friend Sean Kennedy asserts in a column at Real Clear Policy that the "Bipartisan Push for Criminal Justice Reform Is Misguided." I respectfully disagree. On the contrary, criminal justice reform is a conservative effort that is necessary to restrain government that has grown too large, powerful, and costly.
Criminal justice reform, or CJR for short, is a broad-based movement made up of numerous policy reforms taking place mostly at the state level. Texas has pioneered many of the reforms and has inspired a growing number of states to follow suit which has led to, among other beneficial results, reduced recidivism rates and lower prison costs.
CJR is a policy response to the problem of overcriminalization which can be defined as the criminalization of routine behavior that has no business being criminalized and the overly burdensome punishments that are handed down for minor infractions. Or to put it another way, we have too many statutory and administrative laws that are too vague and carry overly disproportionate penalties in contravention to the old saying that "the punishment must fit the crime."
For a taste of what this means consider three examples of overcriminalization:
A woman in Washington state spent 30 days in jail on a drug possession charge and 22 years later could not get a license to be an insurance agent or a nurse because of the decades-old record.
An Arkansas man had nearly $20,000 of his own lawfully earned money seized in a traffic stop even though he was never charged with a crime and prosecutors attempted to dismiss the forfeiture.
An Illinois man was prosecuted on "conservation law violations" after he rescued two injured eaglets. He was charged with four violations that each carried up to one year in prison and $2,500 in fines. His first trial ended in a hung jury that resulted in a mistrial so he was tried again. The jury in the second trial had the common sense to acquit but by then the man had spent two years and tens of thousands of dollars defending himself from charges that could have put him in prison for up to four years. Again, his crime was rescuing two injured juvenile bald eagles.
The basis for CJR then is the notion that in the United States we incarcerate or otherwise punish too many people for too long a time at too great a cost.
Former Texas Gov. Rick Perry, who is a CJR supporter and a signatory to the Right on Crime statement of principles, is fond of pointing out that we should be incarcerating the people we're afraid of, not the people we're mad at. Gov. Perry is not the only person to make this observation, but it is noteworthy that he made it as a popular Republican governor of one of the reddest of red states.
Policies that fall under the CJR umbrella include efforts to decriminalize truancy, end the state-sanctioned piracy otherwise known as civil asset forfeiture, use probation rather than incarceration for some low-level nonviolent offenders, provide restitution for victims of property crimes, create reentry programs to help people successfully transition to life outside of prison, reform occupational licensing, and make punishments more proportionate to crimes, to name just a few.
Going back to the Real Clear Policy article, there are two key problems with Kennedy's analysis. First, he claims criminal justice reform is misguided without bothering to address any of the actual policies under that very broad umbrella term. Kennedy's second mistake is to create a strawman argument by laying out three "myths" that he wrongly implies form the basis of the CJR movement.
For example, Kennedy cites as his first myth the claim that "The U.S. engages in 'mass incarceration,' incarcerating the most people in the world." While some reform supporters may make such a claim, that shouldn't be taken to mean that the people actually moving these reforms forward are basing public policy on that assertion. I know many people working on CJR issues and none of them would either claim this statistic as a fact or cite it as a reason for enacting their policies. They will all tell you that we incarcerate too many people for things that don't necessarily merit incarceration but they won't make outlandish claims that aren't supported by facts.
Conservatives are generally suspicious of government that is too big, too costly, and too powerful. That is, until it comes to the justice system where we seem to think it's okay for the government to be big and powerful and spend our tax dollars like a drunken sailor. But why should we view the justice system any differently than the rest of the government? Why should we not demand transparency and accountability? Why should we not demand that crime and punishment be proportional? Why should we not demand that justice-related spending be efficient and cost-effective?
The answer is that we should demand these things. And to a growing extent we are, which is why it is mostly conservative states with Republican governors leading the way on criminal justice reform and in so doing making the system more just and less costly to taxpayers. To be sure, some liberal lawmakers who support the movement may tend to overreach and make the leap from being right on crime to being soft on crime. But that's no reason to condemn the entire movement.
Criminal justice reform is not some misguided liberal effort to open the prison doors and set free everyone convicted of drug-related crimes as some opponents charge; rather it is a moral imperative for a society that values limited government, individual liberty, personal responsibility, and a justice system that is fair to victims, violators, and the taxpayers who fund it.