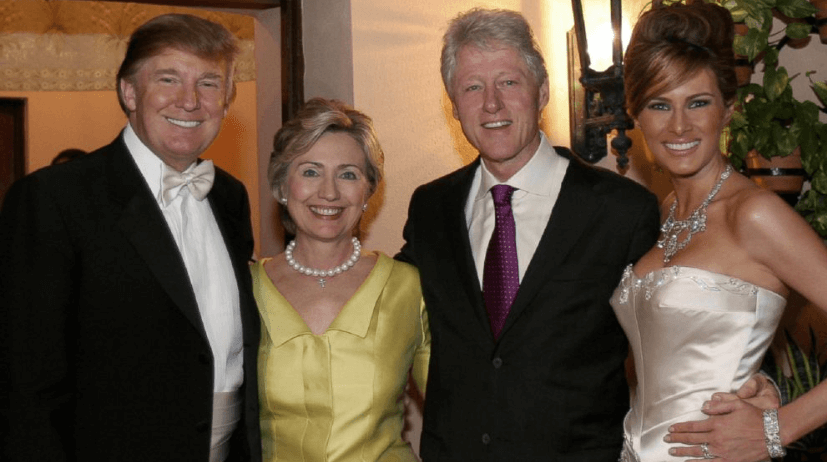 First of all, congratulations are in order. Hillary Clinton and Donald Trump have all but clinched the nominations of their respective parties and have done so abiding by the rules.
Having said that, somebody kill me.
Barry Goldwater's presidential campaign slogan was "A choice, not an echo." Today the presidency has boiled down to a Clinton-Trump undercard that doesn't even seem to qualify as an echo. As Nick Gillespie put it, at this point he'd settle for a wind chime.
In a February column George Will memorably described the Democratic Party as "clinging to Hillary Clinton like a shipwrecked sailor clinging to a spar." Less than three months later and the only positive coming from the Republican Party's nominee is that America's energy needs can now be met by harnessing the power of progressive schadenfreude.
Every now and then progressives (as in this article in The Atlantic) will float the blatantly unconstitutional idea of compulsory voting. If it isn't clear to you that not voting is clearly a constitutionally-protected form of political speech, maybe the Clinton-Trump undercard will change your mind.
"But Trump can win!" my fellow travelers say: like it's a good thing. Then again, maybe it is a good thing. I don't know, I just… don't… know anymore.
I peruse the internet for a glimmer of hope and can do no better than the latest installment of the always-wrong Hugh Hewitt's Brokering A Convention series of blogposts. In part III of this establishment wet dream, Hewitt has Kasich inviting Ted Cruz and Cruz's father for a sit-down. Kasich proceeds to condescend to Cruz that he (Kasich) is the only one who can defeat Hillary. And what is the source of Kasich's incredible unbeatability in a general election? Reduced to plain English, the similarity of his policies to Hillary's.
The latest unseemly installment has Mitt Romney and Paul Ryan solemnly calling on delegates in Cleveland to do their patriotic duty by nominating… South Carolina governor Nikki Haley. Nikki Haley. Who does Hewitt imagine as her running mate, Eric Cantor?
Sounds like a plan. The implausibility of it all rivals unscrambling the eggs in the Middle East. Wait – that is our Middle East policy.
Meanwhile, self-styled "center-right" individuals and institutions like John Podhoretz, Michael Medved and The Weekly Standard like to characterize Tea Party crazies like me as wanting to elect members to Congress in order to "do nothing." For the record, we don't want Congress to do nothing: we want Congress to undo things. Undo the individual mandate. Undo sanctuary cities. Use the power of the purse. Forget about "winning" for a moment: how about a candidate who promises to undo so much government meddling in markets that we become bored with unprecedented prosperity?
Would such a candidate win? Probably not. But at least we could have an actual national debate about the role of government and the fact of American Exceptionalism. Maybe in some awesome parallel universe Bernie Sanders and Rand Paul clinch the nomination of their respective parties.
Instead we're going to send a crony capitalist from New York to the capital of crony capitalism, Washington DC.
And that's regardless of which one wins.