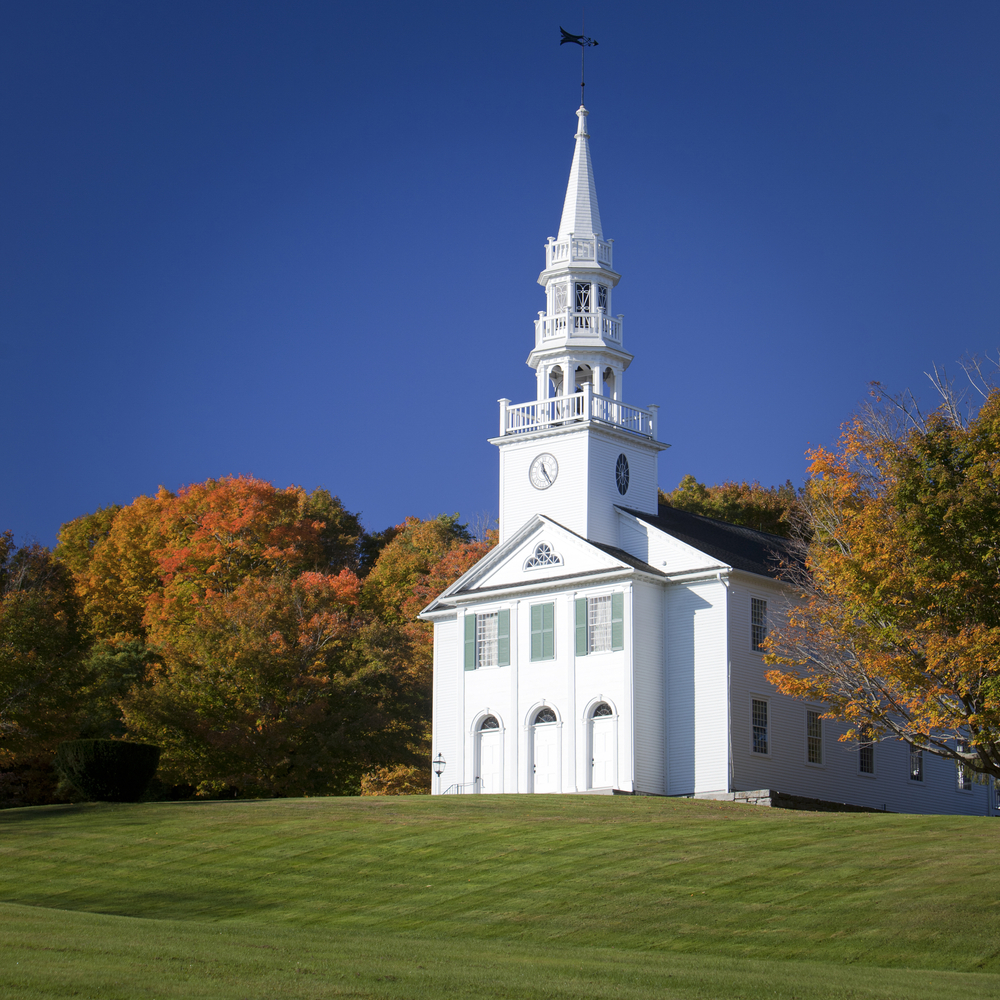 A few years ago I got sucked into a LinkedIn college alumni chat group where political discussions were going on. For the most part, the participants were smart, articulate adults, not college students, all of whom, moreover, had endured the famously rigorous classical core curriculum of our alma mater. Nonetheless, in due course, every Media Matters talking point and lunatic piece of campus-Marxist SJW nonsense was trotted out one by one and presented as revealed truth requiring no further proof. These debates — which were heated but civil by Internet standards — went on for close to two years before they finally succumbed to a combination of acrimony and the meddling and censorship of the university's busybody apparatchiks who ran the thing. Apparently, people don't like to have their core beliefs about the world subjected to critical scrutiny and found wanting. No minds were changed. It was, on the whole, a depressing experience.
Anyone who has ever engaged in political debate must at some point have come to the conclusion that such arguments are pointless. In the long history of political debate, from the Athenian assembly to the lamentable farce that is the so-called World's Greatest Deliberative Body, no fully-formed adult human has ever walked away from the experience a convert to the opposing position. When conversions do happen, as with Irving Kristol or David Mamet, they are the result not of rational inquiry, but of protracted mugging by reality. You can't reason a man out of something he wasn't reasoned into, and politics, like religion, falls into the category of things whose core precepts are not susceptible to rational interrogation.
Which brings me to my subject – the relationship between politics and religion in America. My claim is that the demise of traditional American political values – democracy, individual liberty and limited government – has a lot to do with the decline of traditional Christianity in the United States. I make this claim as a strong partisan of traditional American political values, but as a disinterested nonpartisan when it comes to traditional Christianity. The title of this post is a bit of an overstatement – I am not really a committed atheist. I am, however, as close to an atheist as it is possible to be while still remaining agnostic. I don't have a God in this fight, in other words.
❧❧❧
There is no question that traditional Christianity and traditional religious beliefs in general have been in sharp decline in the United States for the last 50 years. The drop-off has been especially precipitous recently. According to the Pew Research Center, the percentage of Americans who described themselves as Christian dropped from 78.4 percent to 70.6 percent between 2007 and 2014.
This decline has coincided with a sharp, leftward shift of the country's political center of gravity. According to Pew, atheists are far more likely than almost any other religious category to identify with the Democratic Party. Only 15 percent of atheists lean Republican, and the figure for agnostics is 21 percent. The only denominations more loyal to Democrats than atheists are Unitarians and the historically black churches.
This relationship between non-belief and left-wing politics is more than mere correlation: there is a causal logic at work. Just as modern humans are hard-wired for language, so with it is with religion. Most people possess a religious instinct that compels them to distinguish between the sacred and the profane. These categories are an important part of our mental machinery. When this religion instinct is not channeled through traditional religious belief, it finds expression in other ways. As Alexis de Tocqueville observed:
In ages of fervor it sometimes happens that men abandon their religion, but they only escape from its yoke in order to submit to that of another. Faith changes its allegiance but does not die.
Nature abhors a vacuum. The decline of traditional Judeo-Christian belief has opened up a psychological void into which all manner of pernicious ideas have flowed dressed up in quasi-religious garb. When the religious impulse slips the restraints of traditional forms of worship and breaks out into open terrain, it is highly likely to attach itself to the State as the object of its veneration.
❧❧❧
Among the errors of the French Enlightenment was the conviction that, as Diderot put it, men will never be free until the last king is strangled with the entrails of the last priest. For the 17th century Rationalists, religion was nothing more than a dark night of ignorance, fear and prejudice, to be purged by exposure to the cold light of reason. To them, the decay of religion was a necessary consequence of the extension of liberty and the diffusion of knowledge.
The United States was fortunate in the fact that its founding generation – all children of the Enlightenment – was not hostile to religion. With the exception of Thomas Paine, they were all men who had a deep respect for traditional religion, even if they did not fully partake in it, and understood that limited government is not possible in a society of atheists.
The place to start to understand the relationship between religion and politics in America is with Tocqueville. In Jacksonian America, atheism was practically unknown. Tocqueville was puzzled and delighted by the ubiquity and strength of religion in America. He writes:
On my arrival in the United States, the religious aspect of the country was the first thing that struck my attention; and the longer I stayed there, the more I perceived the great political consequences resulting from this new state of things. In France I had almost always seen the spirit of religion and the spirit of freedom marching in opposite directions. But in America, I found they were intimately united and that they reigned in common over the same country.
Tocqueville discovered that what gave religion its powerful influence in American culture was its recognition of two distinct realms in the life of a democracy: the spiritual and the secular. This strict separation of religion from the state was the key to understanding the success of American democracy. Tocqueville says:
Religion, which never intervenes directly in the government of American society, should therefore be considered as the first of their political institutions, for although it did not give them the taste for liberty, it singularly facilitates their use thereof.
American religion facilitates American liberty because its strictures are themselves a form of self-government. And it was the specifically Christian character of Jacksonian America that made democracy possible. According to Tocqueville, Christianity — in all its American variants — was uniquely conducive to democratic government:
For the Americans the ideas of Christianity and liberty are so completely mingled that it is almost impossible to get them to conceive of the one without the other[.]
As a matter of doctrine, Christianity draws an explicit distinction between God and Caesar. Unlike Islam, which is a comprehensive system of doctrine encompassing political maxims, civil and criminal laws and theories of science, the Bible imposes no demands on faith beyond the establishment of a proper relationship between God and men and men with each other. In the American democratic order, it was essential that believers not confuse the worship due the Creator with homage to secondary objects.
❧❧❧
How touchingly naïve we conservatives are! We persist in the belief that politics is a process of horse-trading and compromise based on common interest. But since at least the 2000 election, it has been clear that politics in the United States is basically a one-sided religious crusade. I say one-sided because, for most conservatives, politics is not a substitute for religion, as most conservatives still have religion. On the other side, it's a different story. Progressive politics is functionally indistinguishable from religion – a polytheistic hodgepodge of cults and deities. The deification of President Lightworker is only the most obvious example of this. But it is also impossible to understand enthusiasm for a criminal sociopath like Hillary Clinton, except as a form of religious fanaticism.
The oldest temple in the Progressive pantheon belongs to the Equality Cult, which is the source of the left's irrational hatred of the market. The appeal of this cult has very deep roots in human psychology, which evolved when our ancestors lived in small, kinship-based bands of nomadic foragers where egalitarianism was an aggressively enforced social norm. This equality instinct coexists with other competing and conflicting instincts, as well as with reason. But, because it is so easily exploited by demagogues, this instinct serves as an endless source of mischief and tears. We know of only two kinds of strongly egalitarian societies: hunter-gatherers, such as the few remaining Amazonian and Papua New Guinea tribes; and totalitarian hellholes like Cuba and North Korea. But the call for an egalitarian social order remains a permanent fixture of the Progressive creed.
Another important pillar of the Progressive theology is the Diversity Mystery Rite, which is really just an ideology about the wickedness of white people. In my Federal Workers' Collective, the coming of October heralds the year's biggest festival: Diversity Day. You might think that the most important celebration in the federal calendar comes in late December, when the humble servants of the People pause to celebrate Holiday, but this is not the case. While Holiday is an important celebration, it is not as sacred: Diversity is the towering federal Deity. Diversity Day is a time of year when all who toil in the vineyards of public service lay down their pitchforks and pruning shears and contemplate the benevolent splendor of Diversity. There is a Feast, of course, and skits, poems, and personal testimonies. I wish I were making this up.
There is much more, of course. Leftism possesses all of the attributes of religion. There is terror before the sacred and submission to the majesty, benevolence, wisdom, awe-inspiring mystery and superior power of the State. There are not one but two versions of original sin – racism and crimes against Gaia – as well as an eschatology connected to one of them (climate apocalypse). There are witch trials and rituals of confession and expiation for the sin of White Privilege. There are saints and martyrs, priests and heretics and – briefly – a messiah. And there is a canon of sacred texts, the most important being the New York Times editorial page. Its dogma brooks no dissent.
Books can and should be written about this. Unfortunately, most anthropologists are also cult members.
❧❧❧
Having experienced the after-effects of the French Revolution at close range, Tocqueville understood atheism and its revolutionary manifestations. He says of the leftists of his day:
Despotism may be able to do without faith, but freedom cannot. Religion is much more needed in the republic they advocate than in the monarchy they attack, and in democratic republics most of all. […] How could society escape destruction if, when political ties are relaxed, moral ties are not tightened?
Good question. Tragically for all of us, my mild, low-conviction atheism is not scalable to society as a whole without dire consequences.