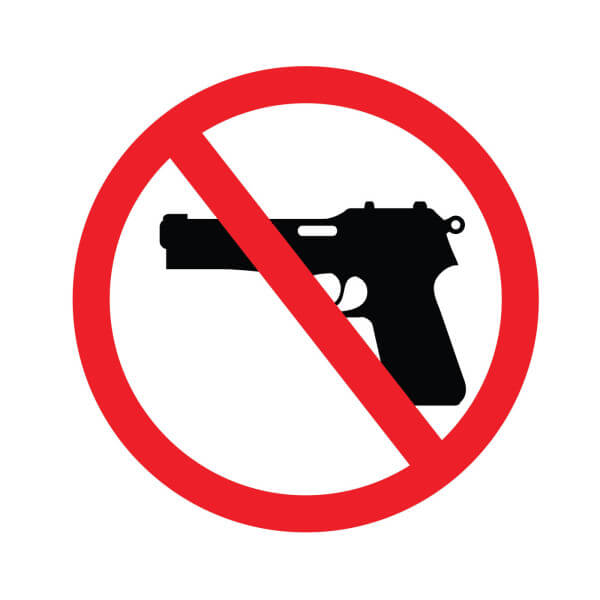 Author's Note: One of the nice things about being a member of Ricochet is participating in the robust discussions in the Member Feed and joining in on the activities there, such as topic-specific group writing projects. This month, the topic is guns, and this is my contribution. If you like this sort of thing and want to add something the conversation, please consider joining Ricochet.com.
I recently attended the 2016 NRA Annual Meeting, and given the title of this post and the NRA's reputation, I'll bet you're expecting me to write a long missive about why gun ownership is for everyone and you're crazy if you don't want to own a gun.
Nothing could be further from the truth. There are many good reasons not to own a gun, and gun ownership is not to be taken lightly. Taking control of your personal security and the security of your loved ones is one of the most adult decisions you can make in your life and, sometimes, the answer to that question is "no."
I'm fine with people making the decision not to own a gun. There are some people out there who are just not emotionally capable of having routine access to a compact means of applying deadly force. There are some people who live in California, New York, and other places outside of America who don't see the hassle of owning a gun there as worth the trouble it brings, and still others rely on the herd immunity that an armed citizenry provides them. It's all good: Just let me chose to arm myself, and I'll let you chose to not arm yourself.
But that doesn't mean you can't be safe.
I talk about "situational awareness" quite a lot because it works. To put it bluntly, if you'd don't look or act like prey, you won't get eaten and, if you don't look or act like a victim, you won't be one. Aside from active shooters who want nothing more than your death, criminals look for victims that offer the best risk/reward possible. There are reasons why lions attack the sick and the very young, and there are reasons why crooks prefer their victims unaware and unarmed. Let's walk through the victim selection that a typical crook might use:
Does the victim have something I want?
Are you acting like you have something that the crook might consider risking his/her life for? Is that something you can hide from him/her?
It's interesting to note here that guns* and drugs are two things that crooks consider to be more valuable than cold, hard cash. Be very careful about how you refill your prescriptions, and maybe you should re-consider that "I DIAL 1911, NOT 911" bumper sticker on your car.**
Does the potential victim look like a victim?
Crooks tend to take the path of least resistance, or at least the perceived path of least resistance. If you look and act like you're aware of your surroundings and can handle yourself, they'll move on to someone else.
Is there an opportunity for me to act?
Tom Givens, one of the smartest firearms trainers out there, says that for the armed civilian, there is no such thing as "street crime," there is only parking lot crime, because crooks tend to strike when we are transitioning from one location to another, such as from a store to our car. This is true in the larger sense as well, as responsible citizens tend to avoid the stupid places, but get caught when they are on the fringes of a high-crime area.
If the answer to any one of those questions is "no," you don't look or act like a victim, the crook moves on to someone else, and you didn't need a gun. This means that a gun is only needed if, for some reason, you or the crook makes an error in that process and decides to commit a violent, life-threatening crime against a gun owner. Then, and only then, would a legally-owned firearm come into play.
Not everyone needs to own a firearm because, as we've just seen, the odds of needing one to defend yourself are low, and the game can easily be tilted in your favor. However, while the chances of needing a gun are small, the stakes in the game are quite literally mortal. If you choose to play, play to win.
---
* I openly-carried a sidearm on occasion when I lived in Arizona, and if Florida was an open-carry state, I'd do it here as well. However, please consider that, to a crook, showing that you have a gun on your person is like showing that you have a half-dozen or more $100 bills stapled to your shirt, and let that reality guide your decision to open-carry.
** Your goal as a responsible gun owner is to never, ever hear the words "Your Honor, the prosecution would like to enter into evidence…" applied to anything you do or own. If (God forbid) you have to use a firearm to defend your life, does a bumper sticker like that help you make the case you acted responsibly, or hinder it?